June 24, 2023
🇫🇷Version française disponible en bas de page.
The Faust
The Faust club is located under the Alexandre III bridge, on the Left Bank in the 7th arrondissement of Paris. Rive-Gauche, Invalides Port, 75007 Paris.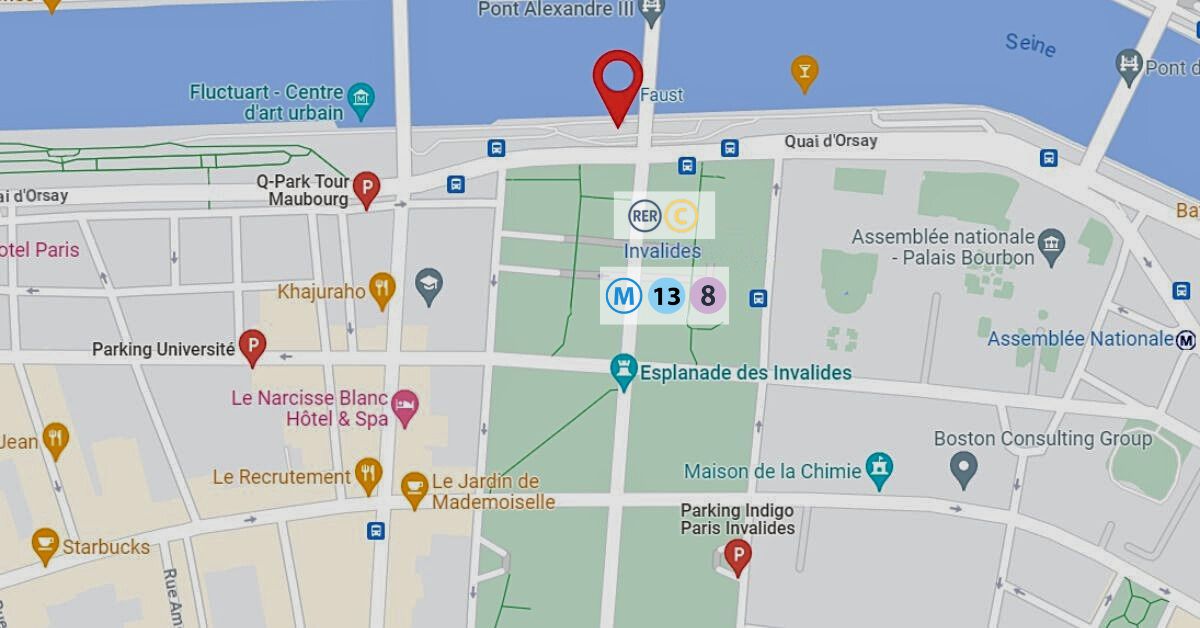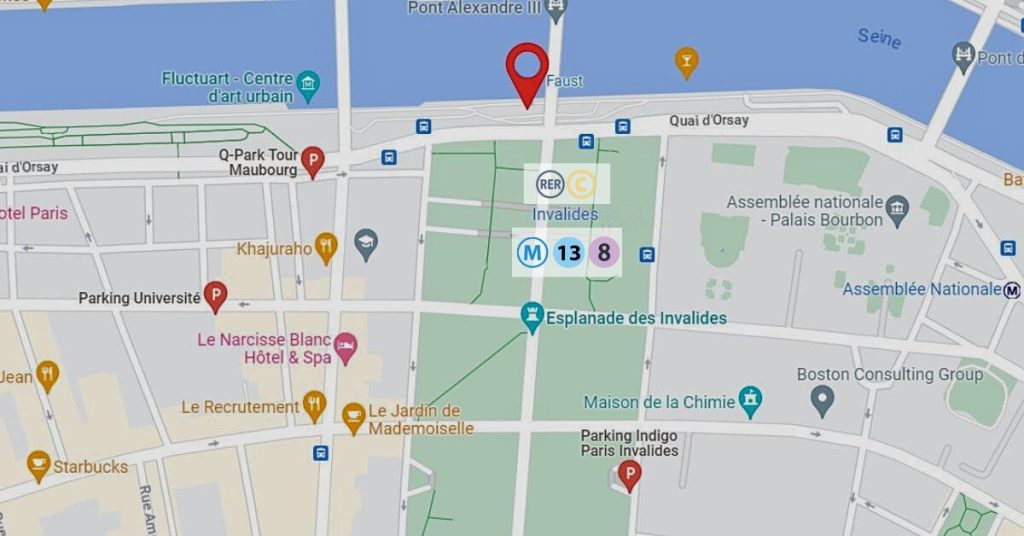 2 rooms, 2 atmospheres...
1. The tunnel:
The Faust is back with a unique experience for music, dance, and futuristic ambiance lovers.
The Faust Tunnel, all LED-lit and with incredible sound, will transport you to an unreal universe.
2. The vaults:
During the next Demoniac Night, the vaulted space, beautiful with exposed stones and black and white tiles, will be exclusively reserved for BDSM play and art.
Expect whip cracks, spanking, and other accessories, but sensitive souls should refrain.
Accessible by public transportation
Station INVALIDES

Accessible by car
To park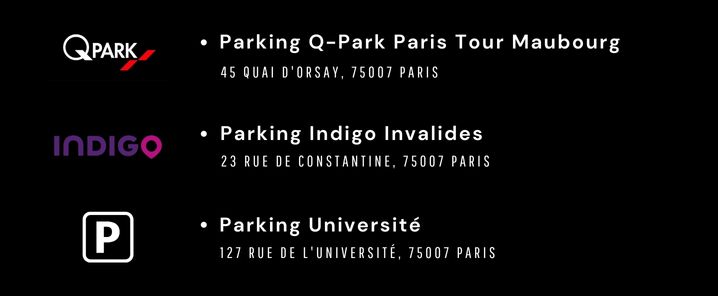 Electronic ticket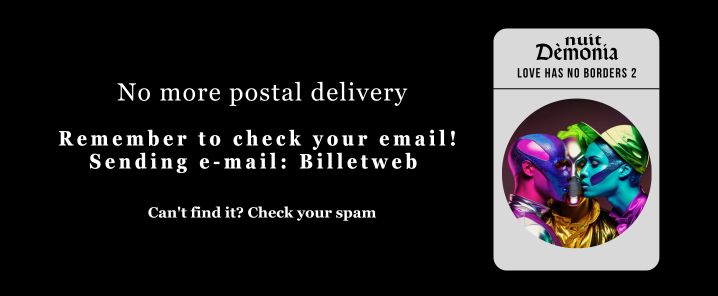 The locker room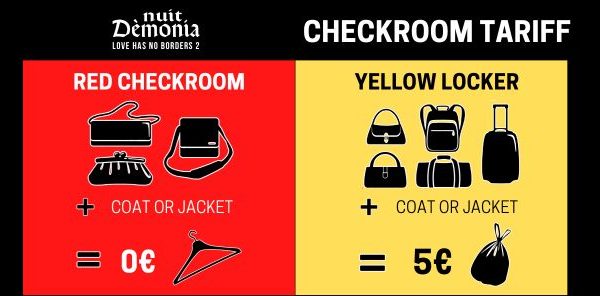 Etiquette
Nuit Dèmonia is open to all, as long as you respect our etiquette.
Nuit Demonia is back, and in this new edition we are reigniting the flame of "Love has no borders".
Join us to experience an evening where limits are pushed, where minds ignite and come together.
Let us remember that the colors of this June reflect the diversity of gender, where each shade symbolizes love and tolerance.
This period is an opportunity to celebrate the differences that make each of us unique and precious.
Let us create together this new edition of "Love has no borders 2" where we invite you to celebrate love, inclusivity, diversity, and freedom of expression.
We hope that each and every one of you will feel encouraged to be yourself, to love and be loved without limits or restrictions.
Dare to express this freedom through bold outfits!
We encourage everyone to be proud of their body and identity, without fear of discrimination or judgment.
By wearing these colorful and creative outfits, we celebrate the diversity of self-affirmation, which includes BDSM practices as a healthy and consensual expression of sexuality.
We believe that everyone should be free to identify themselves according to their preferences and explore practices they enjoy in safety and in a respectful environment.
🇫🇷 Information importante
Faust
Le club Faust est situé sous le pont Alexandre III, sur la rive gauche dans le 7e arrondissement de Paris. Rive-Gauche, Pont Alexandre III, 75007 Paris.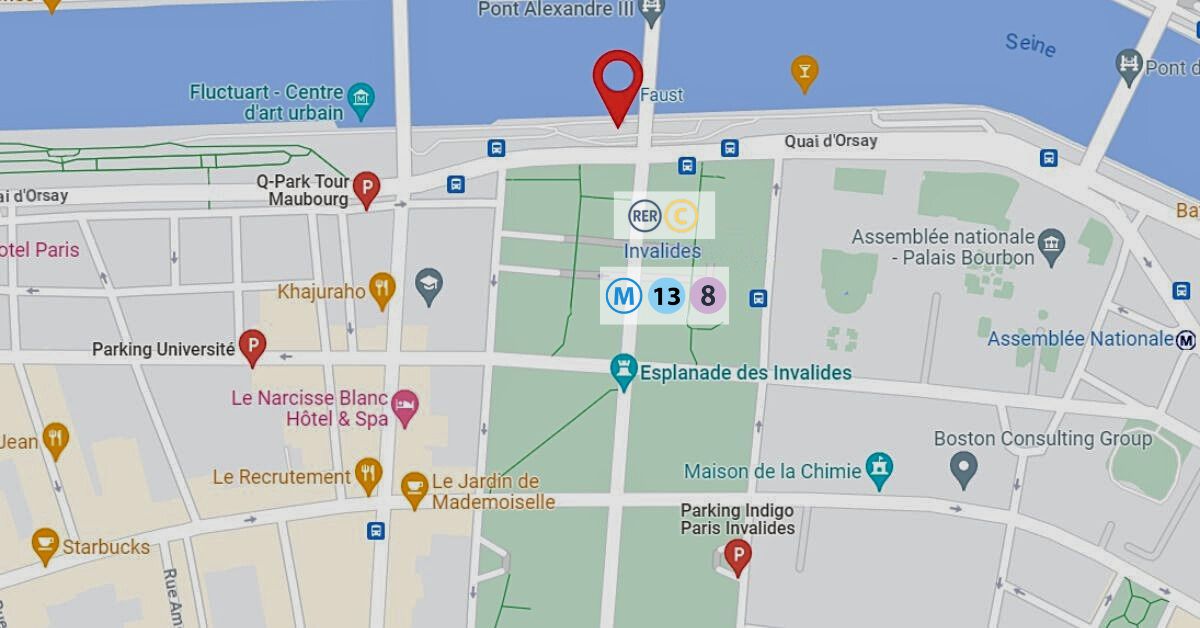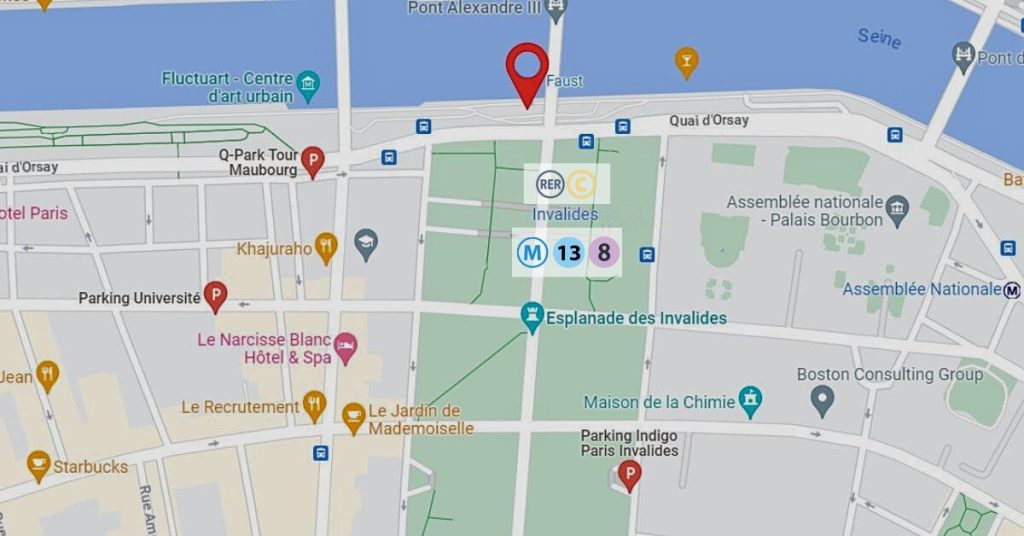 2 salles, 2 ambiances...
1. Le tunnel : 
Le Faust est de retour avec une expérience unique pour les amateurs de musique, de danse et d'ambiance futuriste.
Le Tunnel du Faust, tout en LED et avec un son incroyable, vous transportera dans un univers irréel.
2. Les voûtes :
Durant la prochaine Nuit Dèmonia, l'espace voûté, magnifique, aux pierres apparentes et au carrelage noir et blanc, sera exclusivement réservé aux jeux et à l'art du BDSM.
Attendez-vous à des coups de fouet, de martinet et d'autres accessoires, mais âmes sensibles, s'abstenir.
Accessible en transports en communs
Station INVALIDES

Accessible en voiture
Pour se garer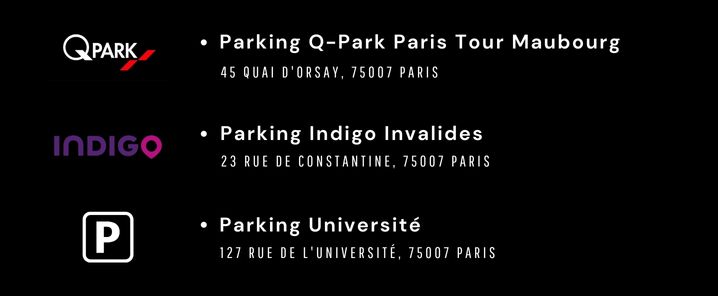 Billet électronique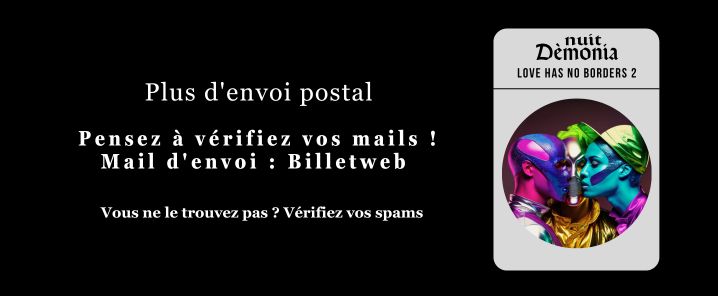 Le vestiaire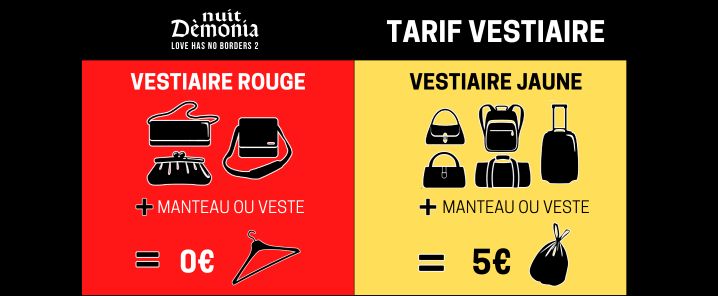 Etiquette
La Nuit Dèmonia est ouverte à tous, à condition de respecter notre étiquette.
La Nuit Dèmonia est de retour, et en cette nouvelle édition nous ravivons la flamme de la "Love has no borders".
Rejoignez-nous pour vivre cette soirée où les limites sont repoussées, où les esprits s'embrasent et s'unissent.
Rappelons, que les couleurs de ce mois de juin sont le reflet de la diversité des genres, où chaque teinte symbolise l'amour et la tolérance.
Cette période est l'occasion de célébrer les différences qui font de chacun de nous des êtres uniques et précieux.
Créons un ensemble cette nouvelle édition de la "Love has no borders 2" où nous vous invitons à célébrer l'amour, l'inclusivité, la diversité et la liberté d'expression.
Nous espérons que chacun d'entre vous se sentira encouragé à être soi-même, à s'aimer et à être aimé sans limites ni restrictions.
Osez exprimer cette liberté à travers des tenues audacieuses ! 
Nous encourageons chacun à être fier de son corps et de son identité, sans crainte de la discrimination ou du jugement.
En portant ces tenues colorées et créatives, nous célébrons la diversité de l'affirmation de soi, qui inclut les pratiques BDSM en tant qu'expression saine et consensuelle de la sexualité.
Nous croyons que chacun devrait être libre de s'identifier selon ses préférences et d'explorer les pratiques qui leur plaisent en toute sécurité et dans un environnement respectueux.