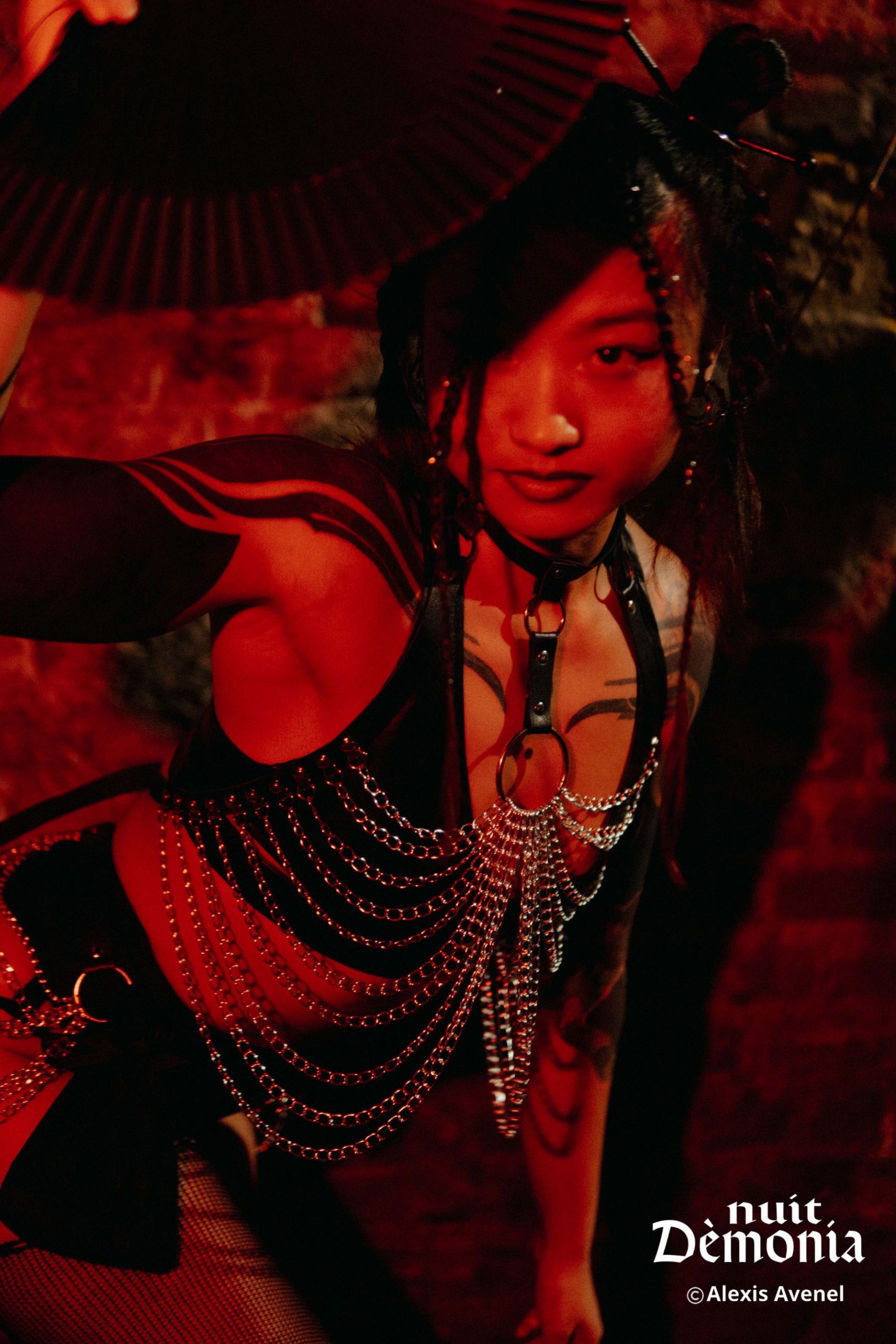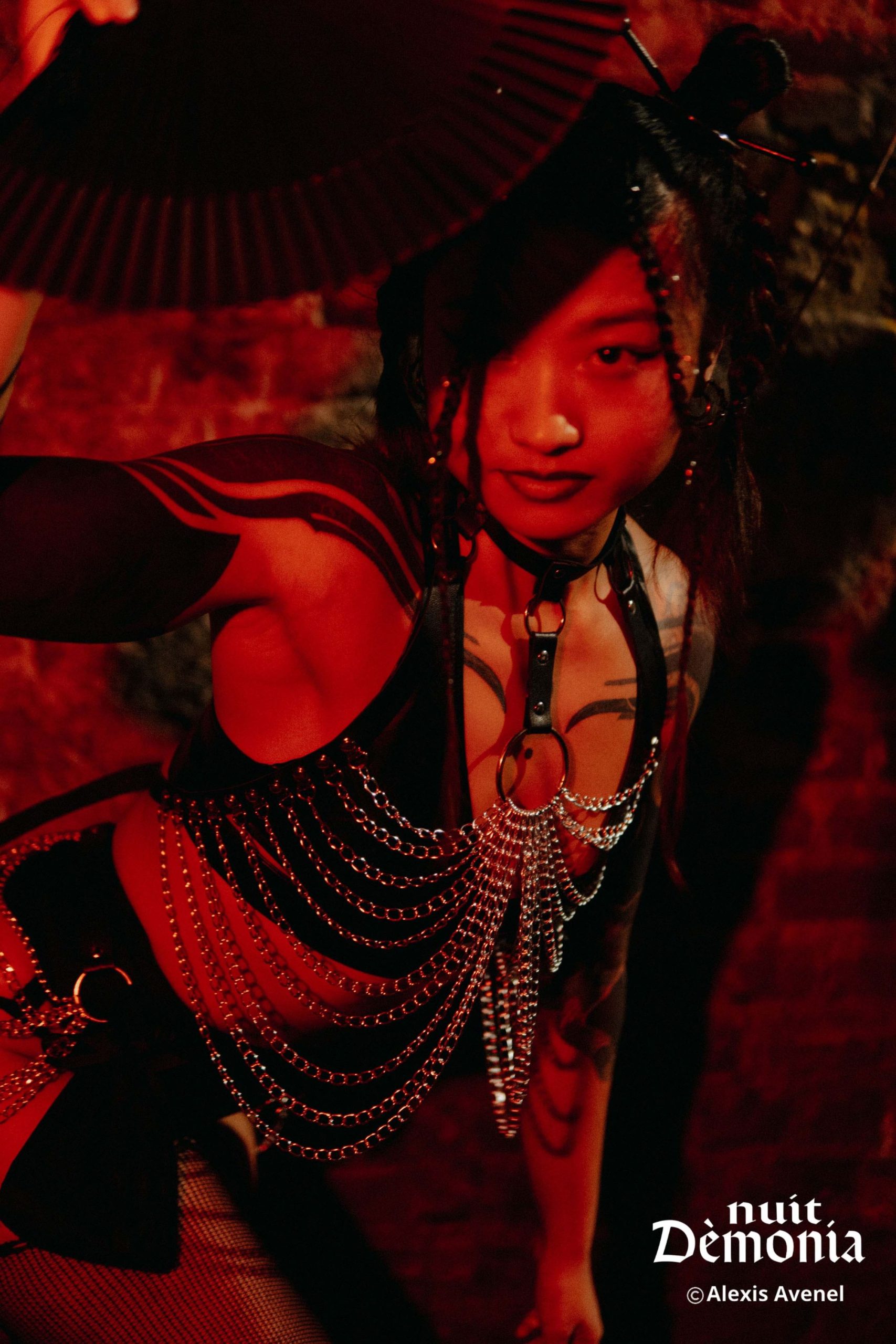 🇫🇷 Version française disponible en bas de page.
we are uncopromising...
🇬🇧  To be able to access our evening, you must present yourself in front of our Dress Code referent who will be uncompromising on the materials present on the bottom of your outfit.
The authorized materials are : LATEX – VINYL – WETLOOK – LEATHER
Make way for creativity…
Don't be shy, during the Demonia Nights no one will judge you. Open-mindedness is an essential value at our evening.
Don't be afraid to express the extravagance of your personality. So don't miss this chance to fully express yourself.
create looks you can't get anywhere else
🇬🇧  As a reminder, it is essential that your stockings include a piece of fetish material. It is quite possible to complete it with another secondary piece that is not made of fetish material.
For example, a vinyl skirt can be complemented with chains or garter belts.
If the bottom of your outfit is entirely made of the following materials: Cotton – Linen – Hemp – Denim – Polyester – Nylon… Then you will be refused entry to the evening, even if you have a ticket.
If you try to sneak in with these materials on the bottom of your outfit, you are not immune to a few baton blows from our Dress Code referent…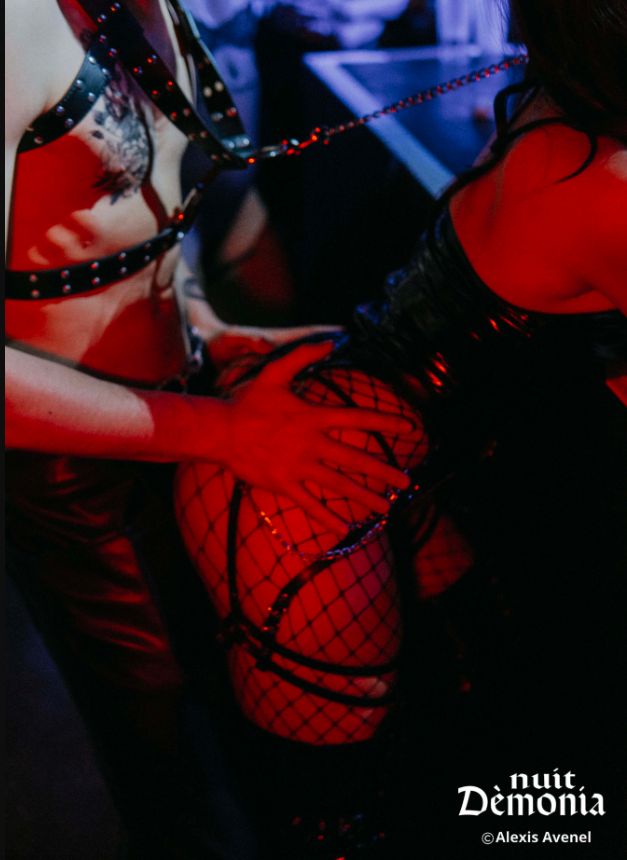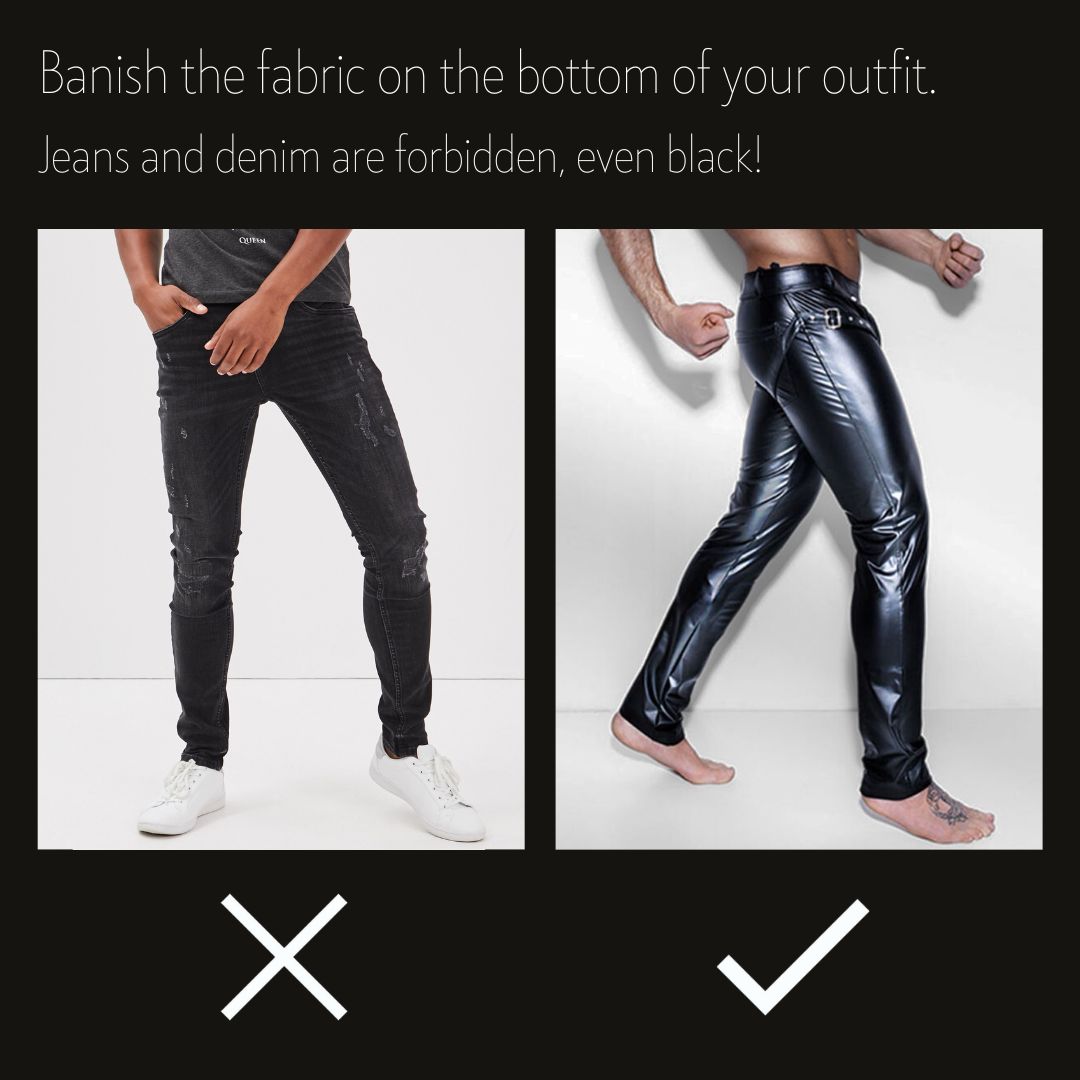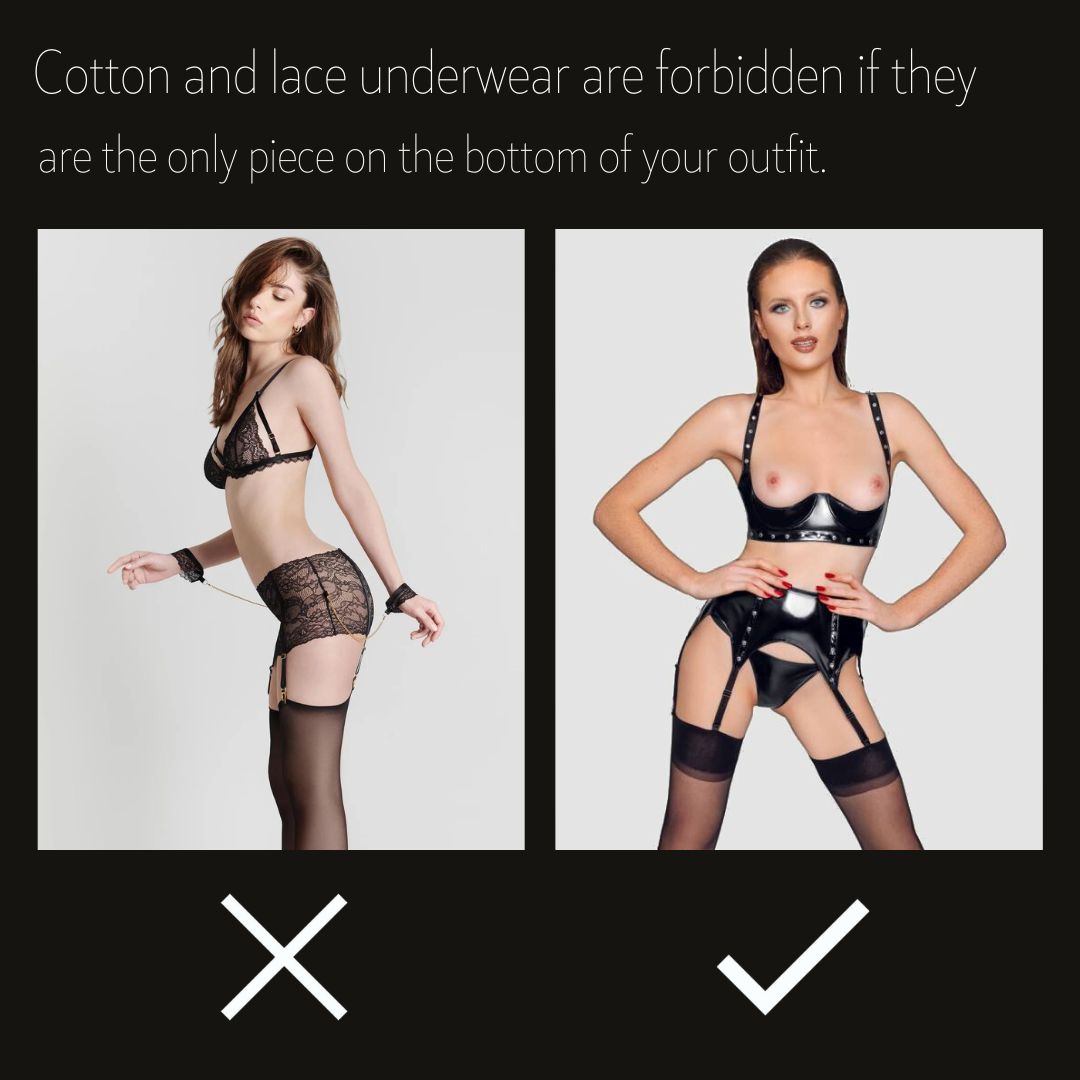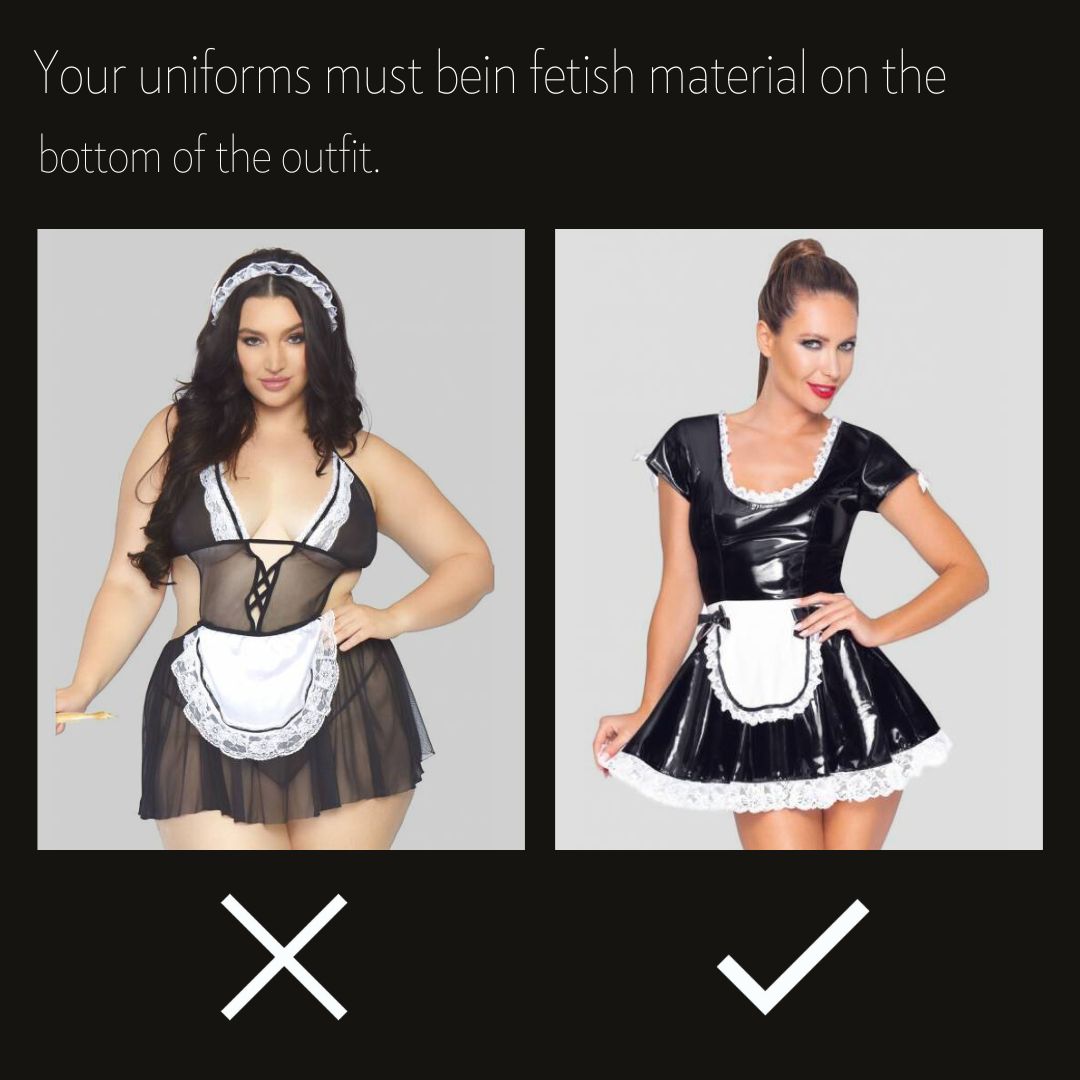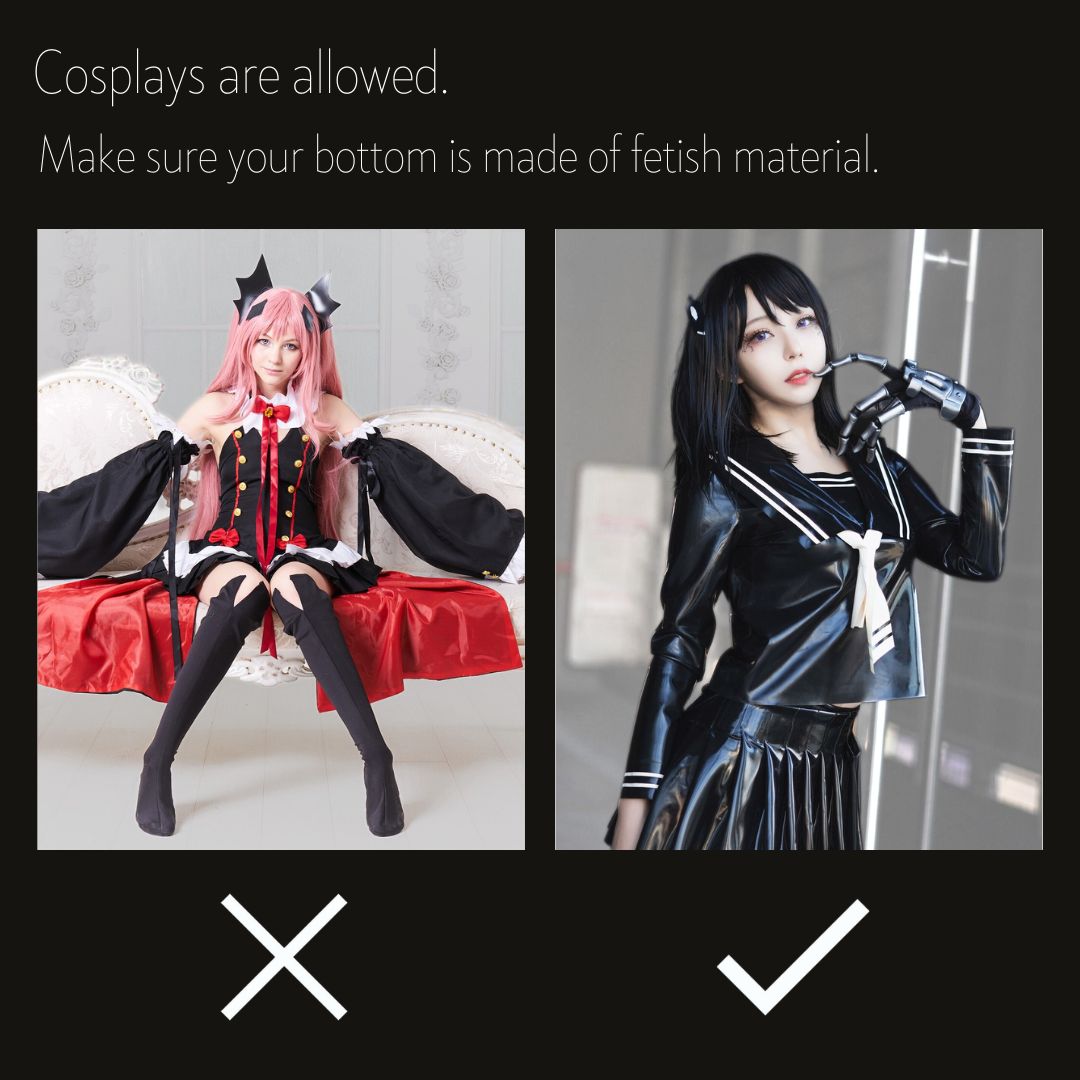 Don't be shy, no one will be offended by your outfit… We promise!
Don't fear judgment.
Dare to be original, challenge simplicity.
🇬🇧 No place for excuses. You have now been warned. The bottom of your outfit must be made of fetish material at the risk of being refused entry.
You can browse our photo gallery or our video gallery to find inspiration for your next outfit.
If you have any doubts, do not hesitate to contact us, we will be happy to confirm that your outfit is indeed accepted.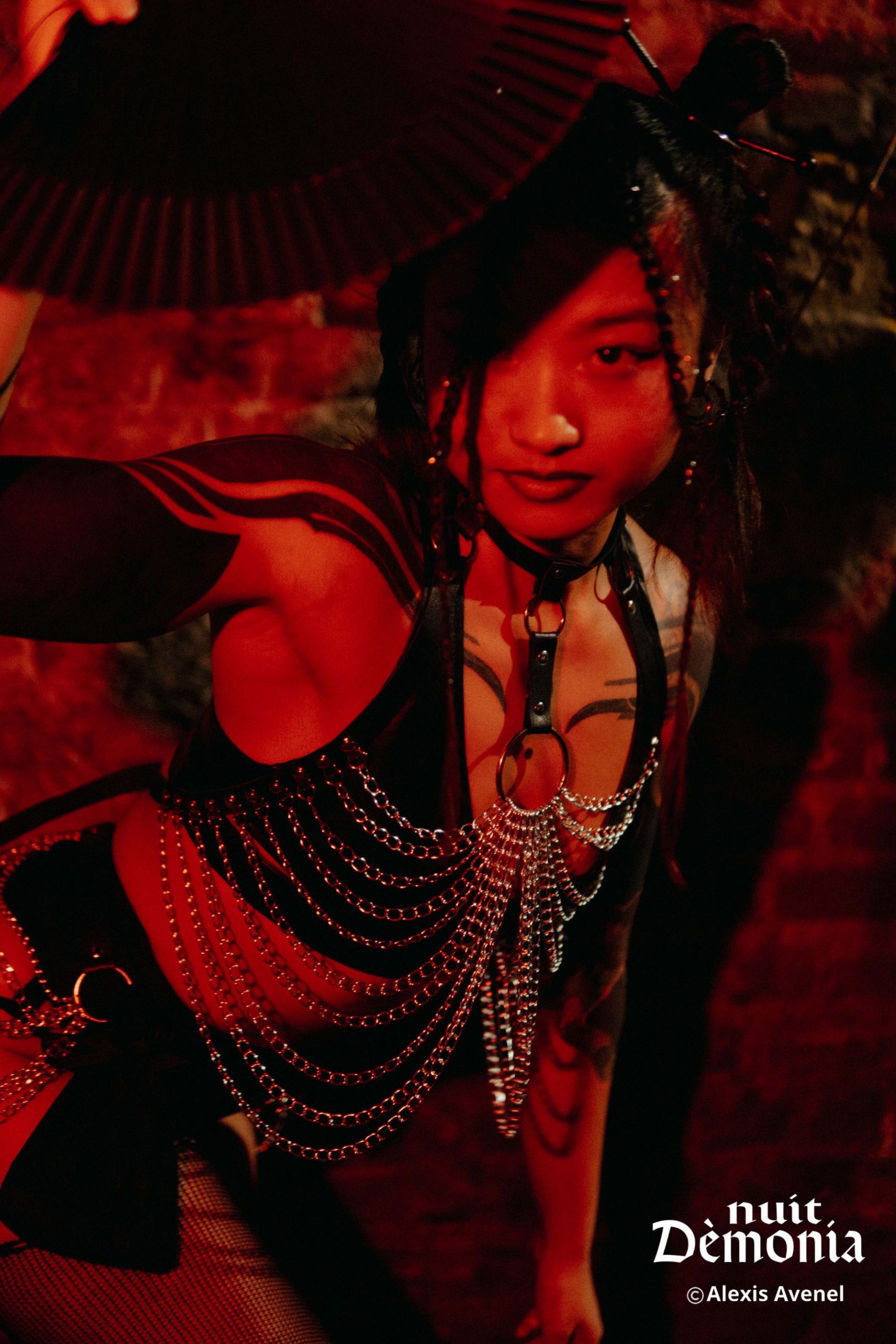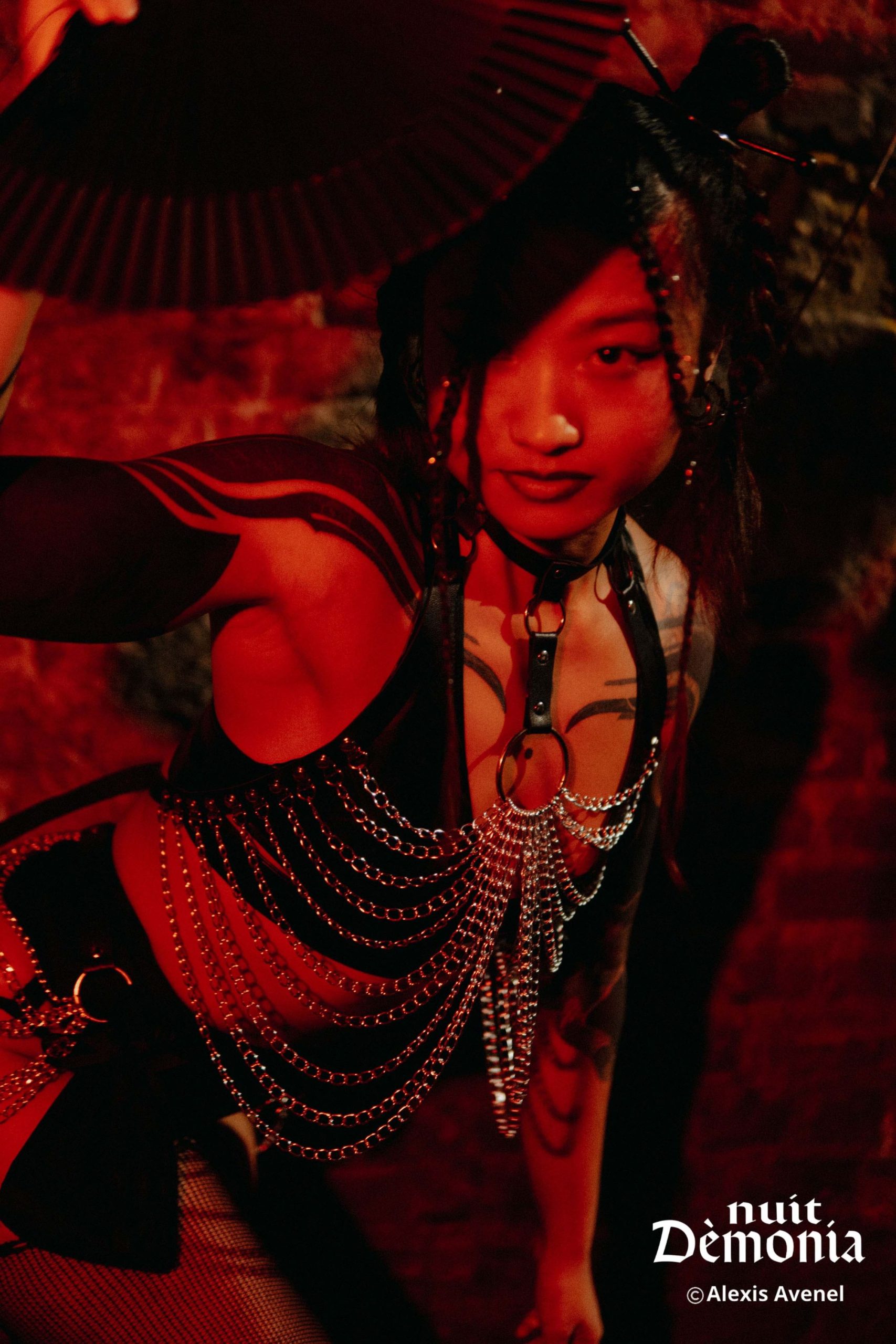 nous sommes intransigeants...
🇫🇷 Pour pouvoir accéder à notre soirée, vous devez vous présenter devant notre référant Dress Code qui sera intransigeant sur les matières présentes sur le bas de votre tenue.
Les matières autorisées sont : LATEX – VINYLE – WETLOOK – CUIR – SIMILI CUIR.
Place à la créativité…
Ne soyez pas timide, durant les Nuit Dèmonia personne ne vous jugera. L'ouverture d'esprit est une valeur essentielle à notre soirée.
Ne craignez pas d'exprimer l'extravagance de votre personnalité. Alors ne ratez pas cette chance de pouvoir vous exprimer pleinement.
créer des looks que vous ne pouvez porter nulle part ailleurs
🇫🇷 Pour rappel, il est essentiel que votre bas de tenue comporte une pièce en matière fetish. Il est tout à fait possible de la compléter avec une autre pièce secondaire qui ne soit pas en matière fetish.
Par exemple, une jupe en vinyle peut être complétée de chaînes ou de porte jarretelles..
Si le bas de votre tenue est entièrement conçu des matières suivantes : Coton – Lin – Chanvre – Denim – Polyester – Nylon… Alors vous vous verrez refuser l'entrée à la soirée, même si vous êtes muni d'un billet.
Si vous tentez de vous faufiler avec ces matières sur le bas de votre tenue, vous n'êtes pas à l'abri de quelques coups de matraque de notre référant Dress Code…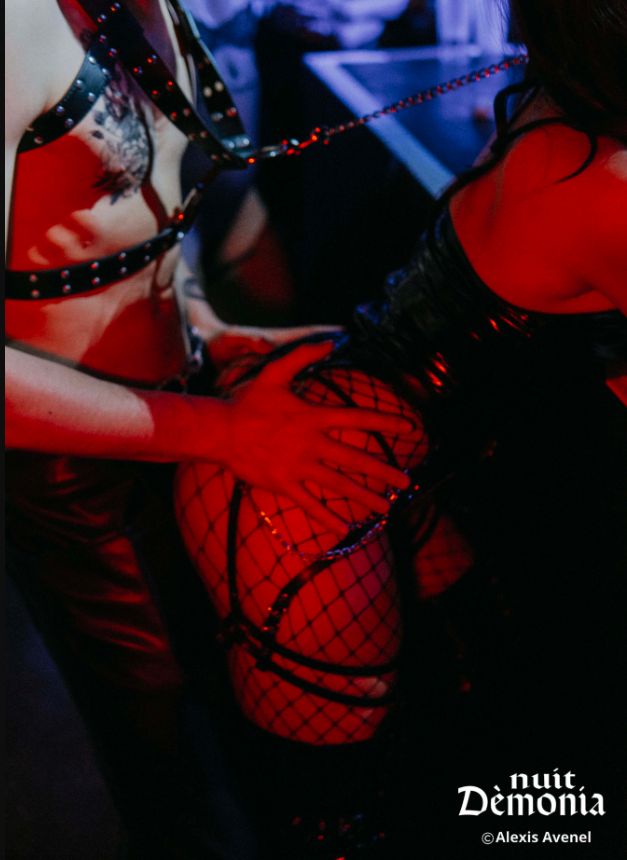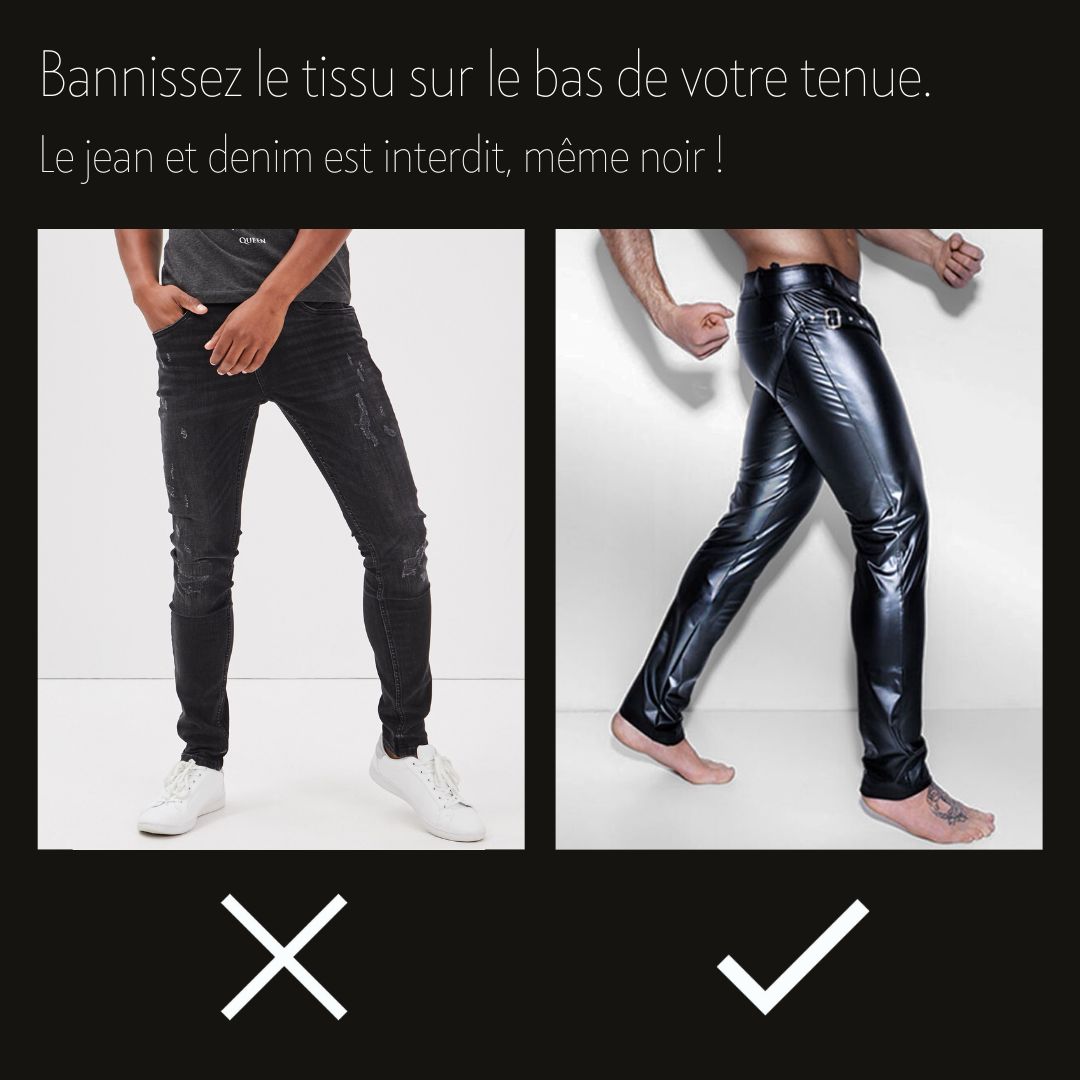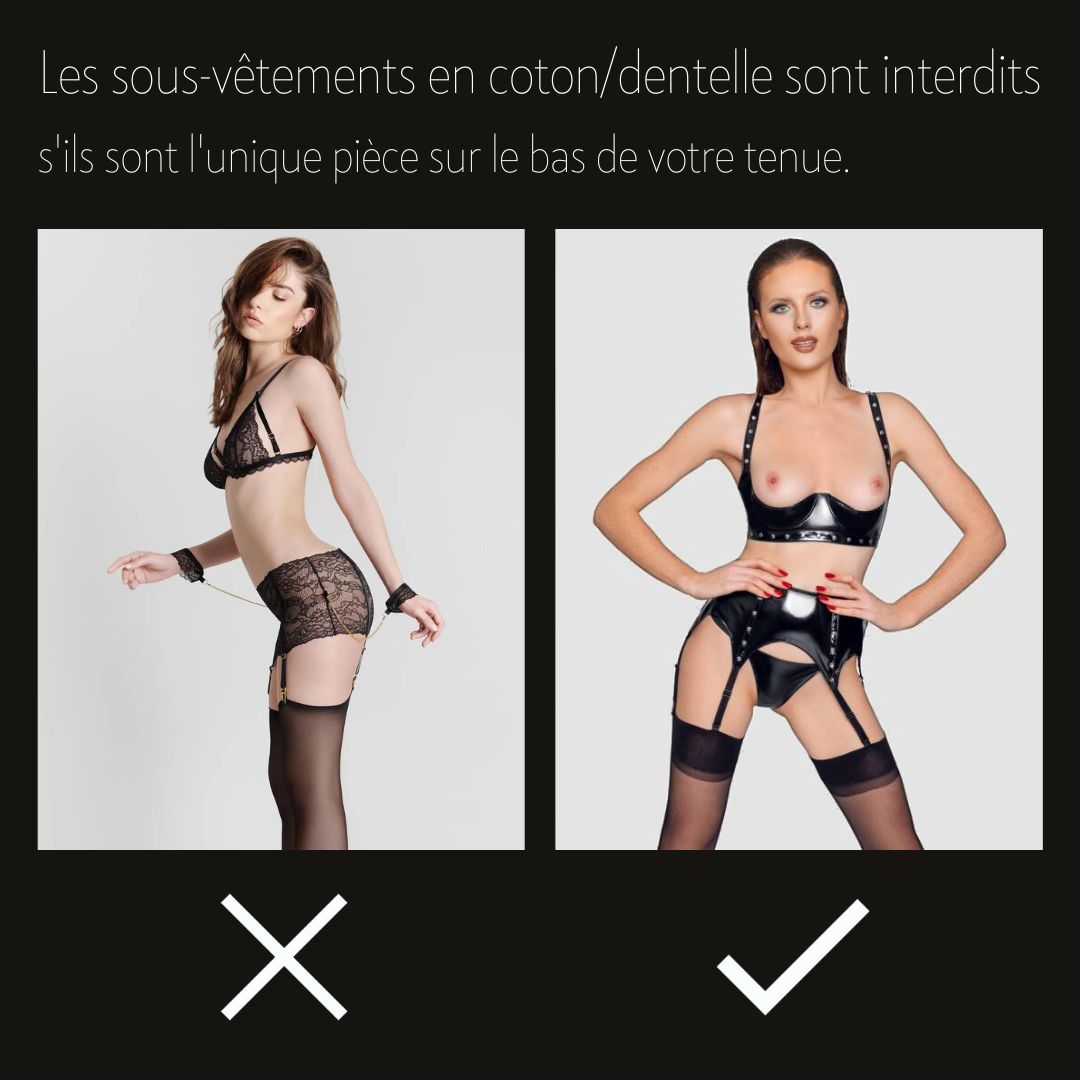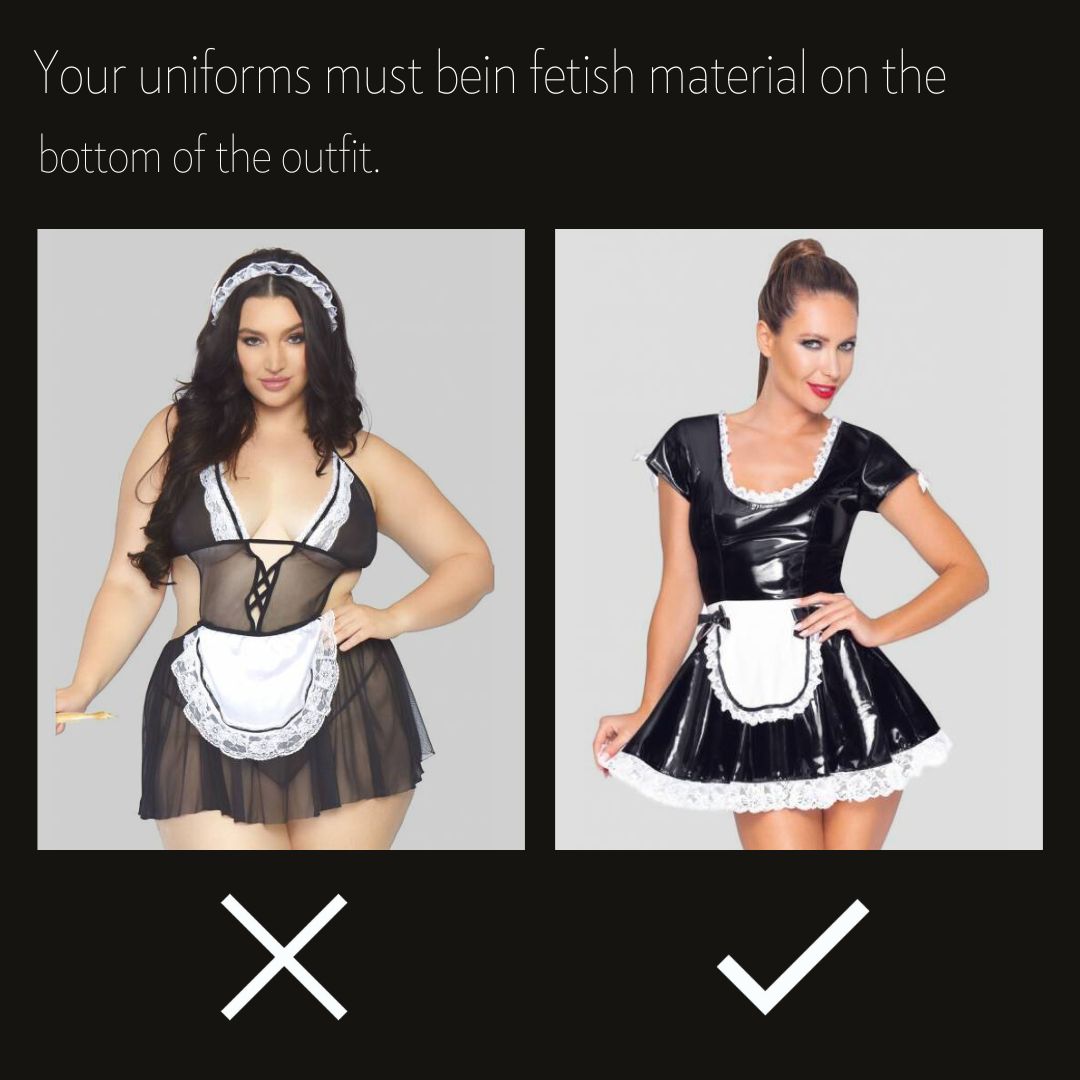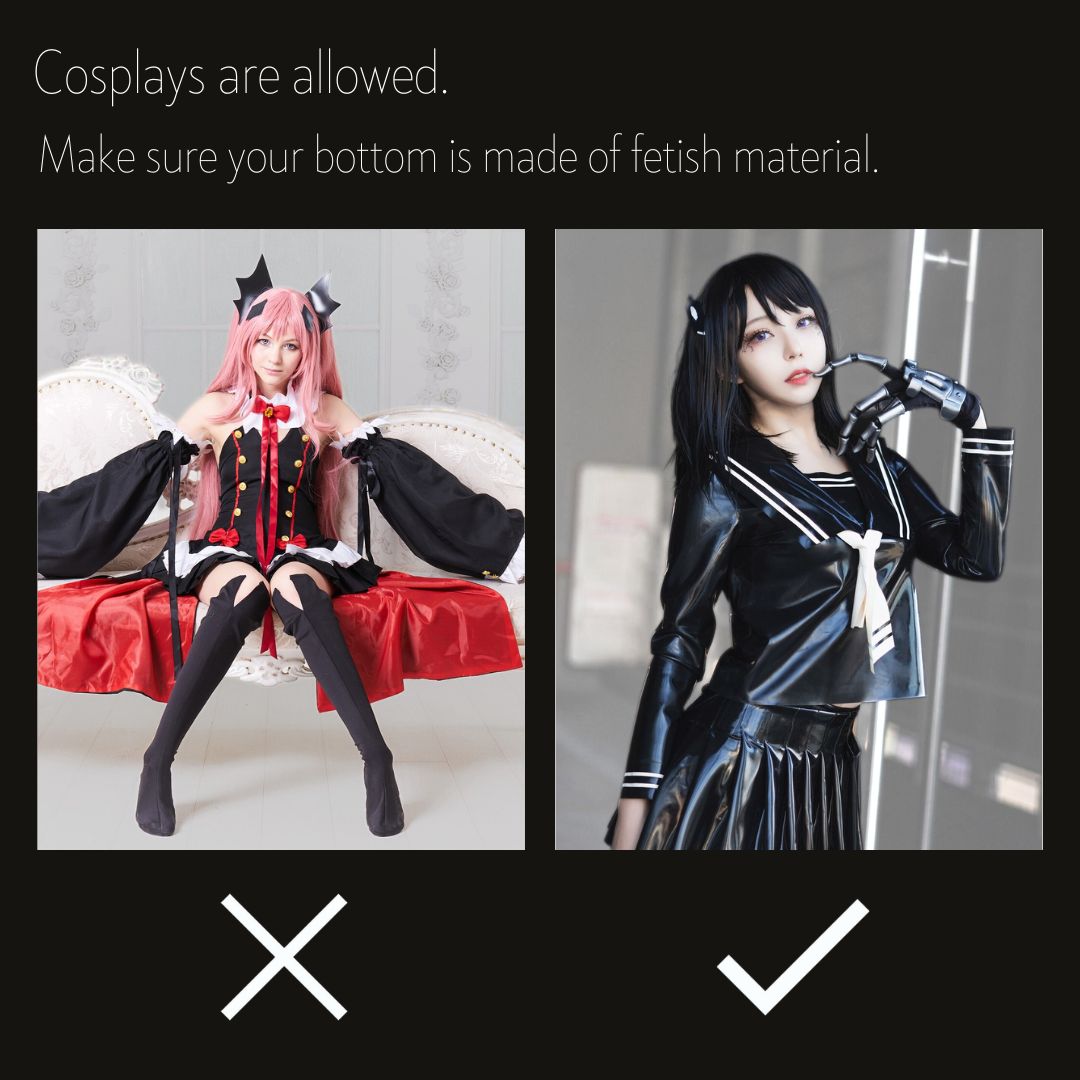 Ne soyez pas timide, personne ne s'offusquera de votre tenue… On vous le promet !
Ne craignez pas le jugement.
Osez l'originalité, défiez la simplicité.
🇫🇷 Pas de places pour les excuses. Vous êtes désormais prévenus. Le bas de votre tenue doit impérativement être en matière fetish au risque de vous voir refuser l'entrée.
Vos pouvez parcourir notre galerie photos ou notre galerie vidéos pour inspiration pour votre prochaine tenue.
Si vous avez un doute, n'hésitez pas à nous contacter, nous nous ferons un plaisir de vous confirmer que votre tenue est bel et bien acceptée.