Love Has No Borders 2
24.06.23
Nuit Demonia is back, and in this new edition we are reigniting the flame of "Love has no borders".
Join us to experience an evening where limits are pushed, where minds ignite and come together.
Let us remember that the colors of this June reflect the diversity of gender, where each shade symbolizes love and tolerance.
This period is an opportunity to celebrate the differences that make each of us unique and precious.
Let us create together this new edition of "Love has no borders 2" where we invite you to celebrate love, inclusivity, diversity, and freedom of expression.
We hope that each and every one of you will feel encouraged to be yourself, to love and be loved without limits or restrictions.
Dare to express this freedom through bold outfits!
We encourage everyone to be proud of their body and identity, without fear of discrimination or judgment.
By wearing these colorful and creative outfits, we celebrate the diversity of self-affirmation, which includes BDSM practices as a healthy and consensual expression of sexuality.
We believe that everyone should be free to identify themselves according to their preferences and explore practices they enjoy in safety and in a respectful environment.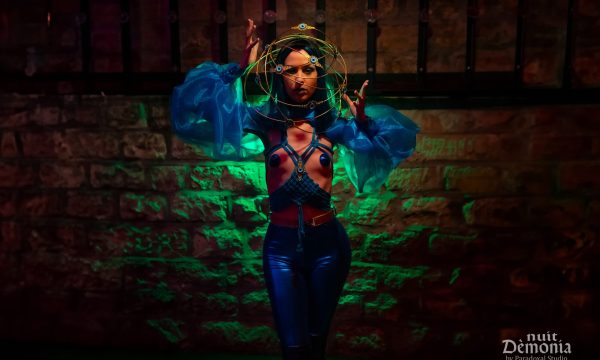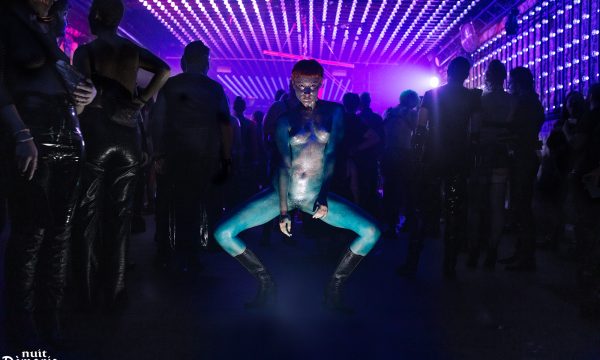 Nuit Demonia est de retour, et dans cette nouvelle édition, nous rallumons la flamme de "Love Has No Borders 2"
Rejoignez-nous pour vivre une soirée où les limites sont repoussées, où les esprits s'enflamment et se rencontrent. 
Rappelons que les couleurs de ce mois de juin reflètent la diversité des genres, où chaque nuance symbolise l'amour et la tolérance.
Cette période est l'occasion de célébrer les différences qui rendent chacun d'entre nous unique et précieux.
Créons ensemble cette nouvelle édition de "Love has no borders 2" où nous vous invitons à célébrer l'amour, l'inclusion, la diversité et la liberté d'expression.
Nous espérons que chacun d'entre vous se sentira encouragé à être lui-même, à aimer et à être aimé sans limites ni restrictions.
Osez exprimer cette liberté par des tenues audacieuses !
Nous encourageons chacun à être fier de son corps et de son identité, sans craindre la discrimination ou le jugement.
En portant ces tenues colorées et créatives, nous célébrons la diversité de l'affirmation de soi, qui inclut les pratiques BDSM en tant qu'expression saine et consensuelle de la sexualité.
Nous pensons que chacun devrait être libre de s'identifier selon ses préférences et d'explorer les pratiques qui lui plaisent en toute sécurité et dans un environnement respectueux.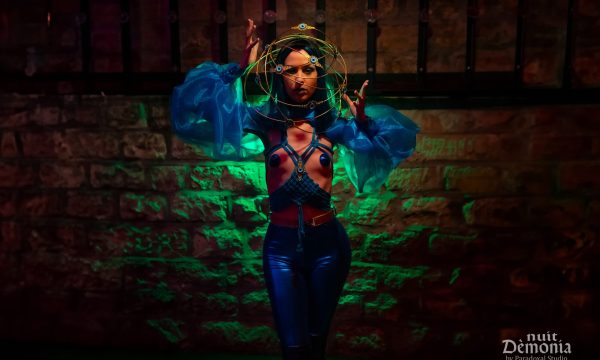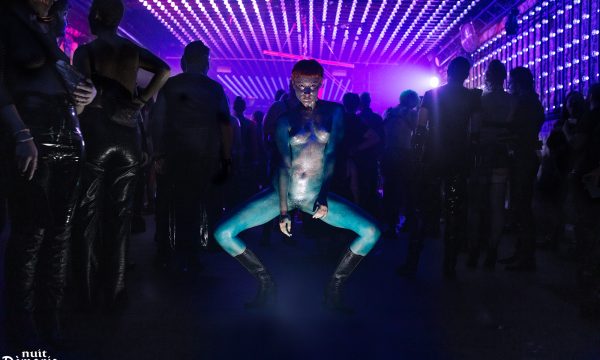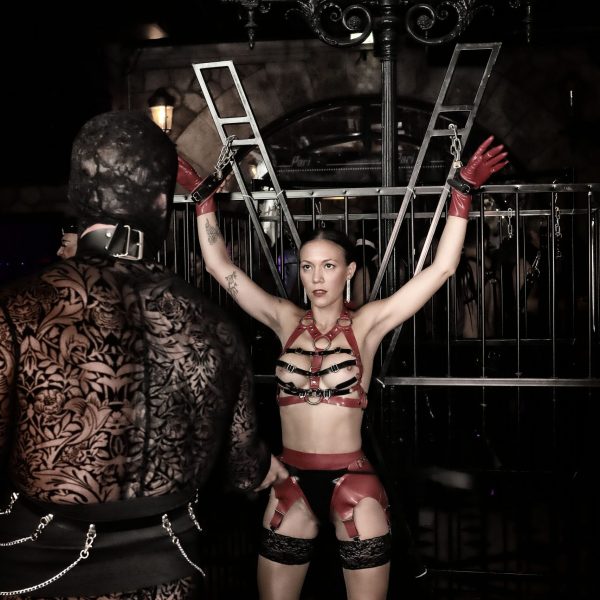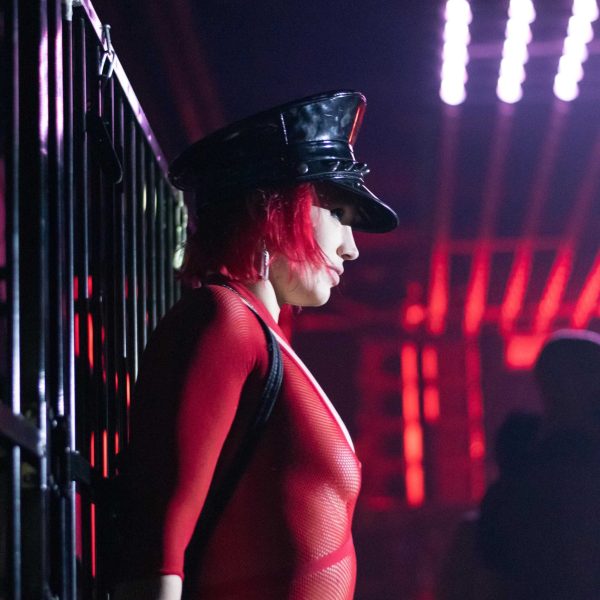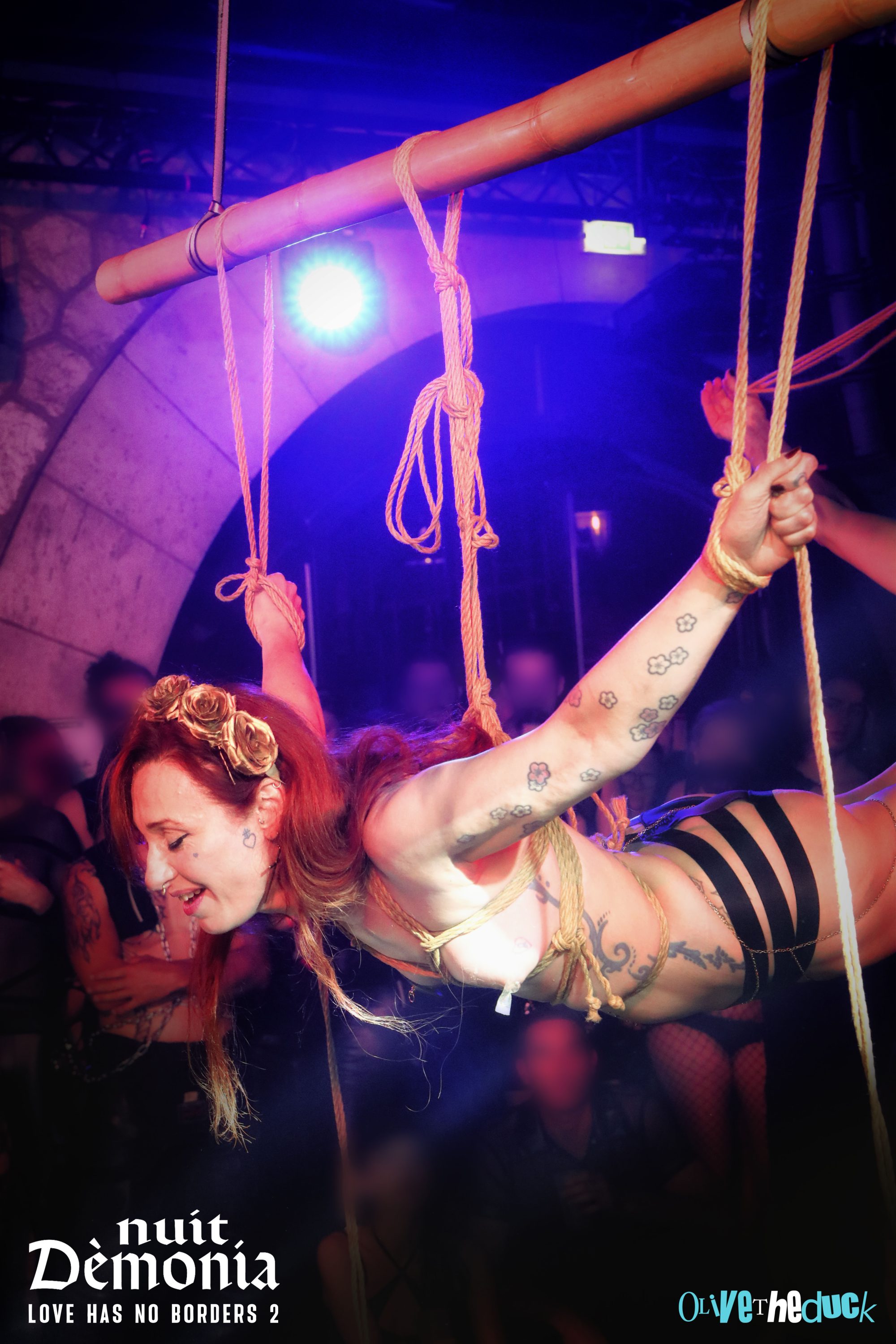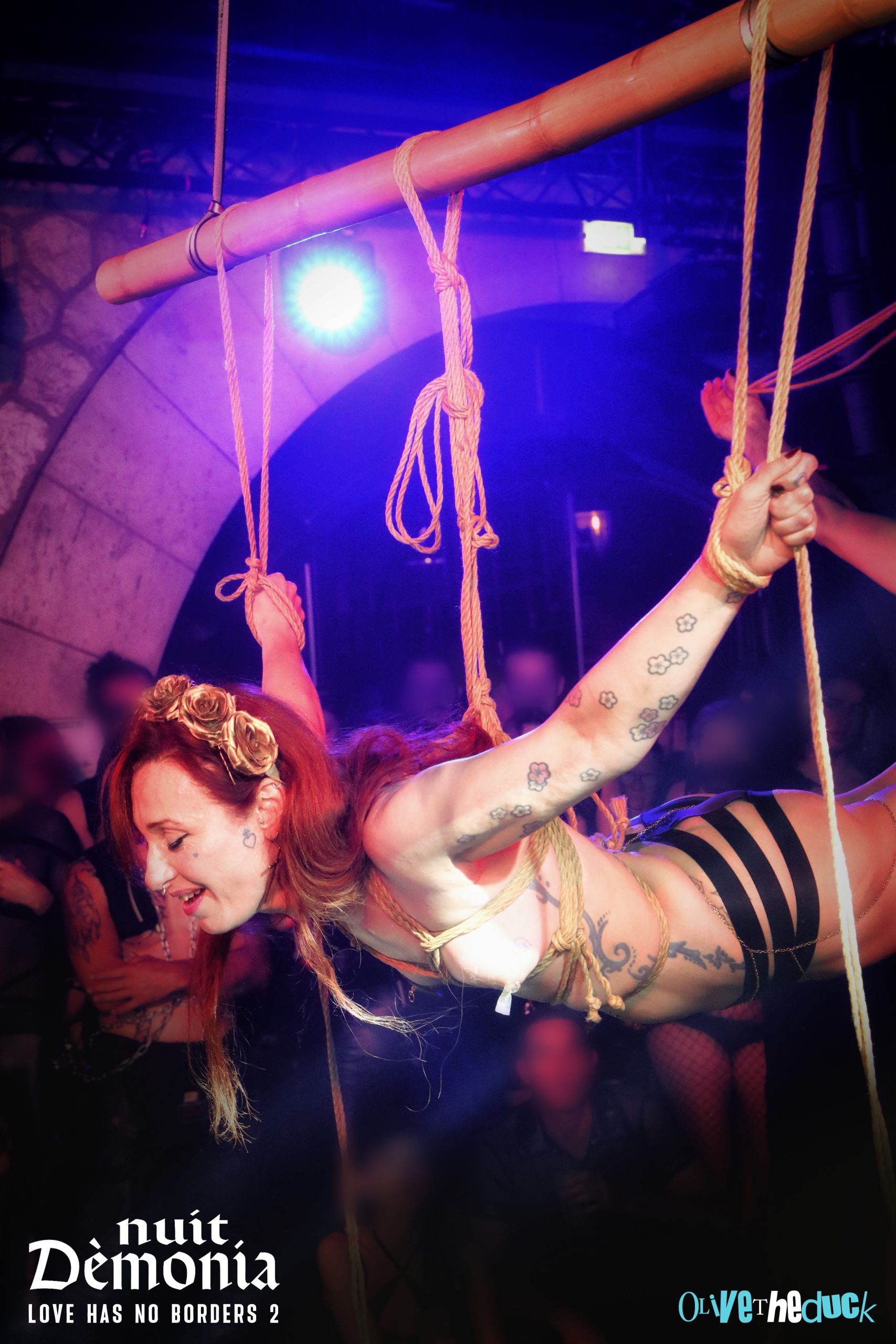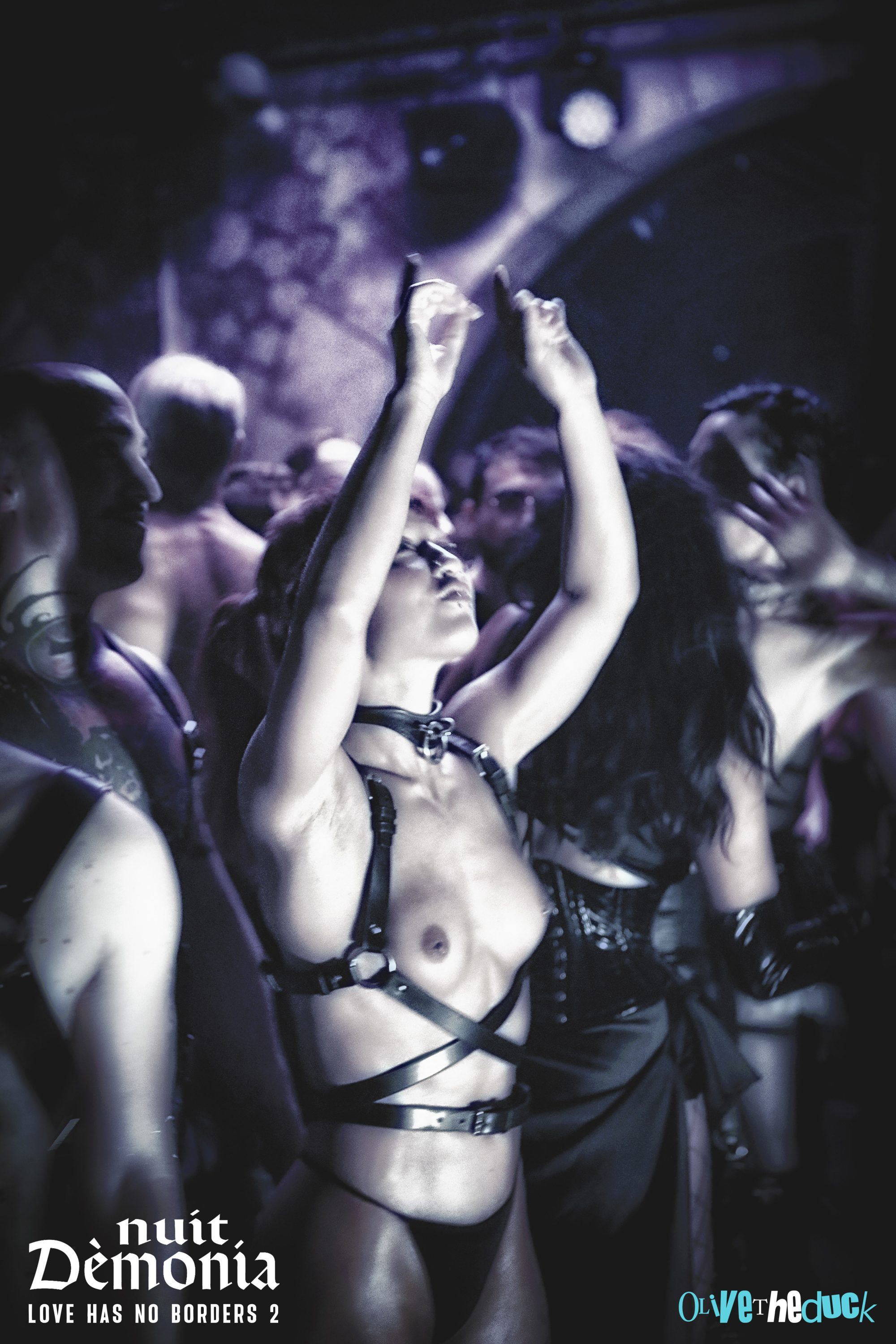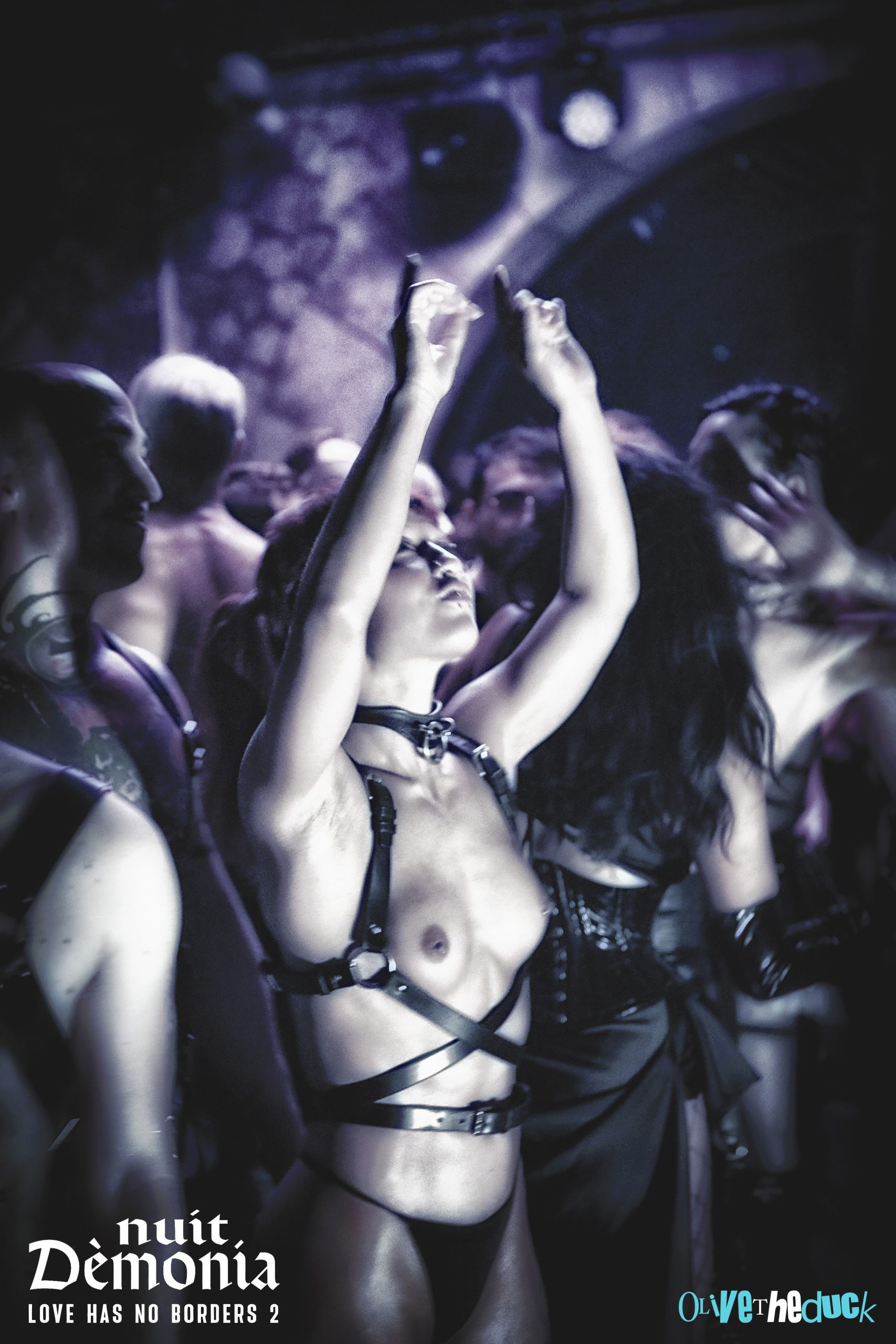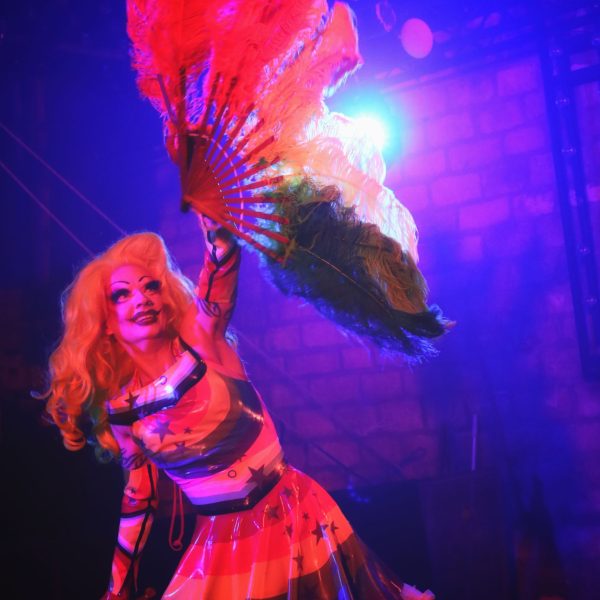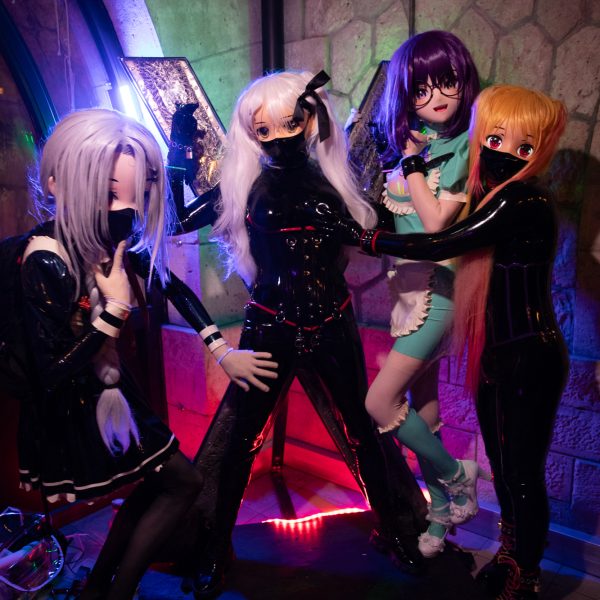 In The Mood For Lust
04.02.23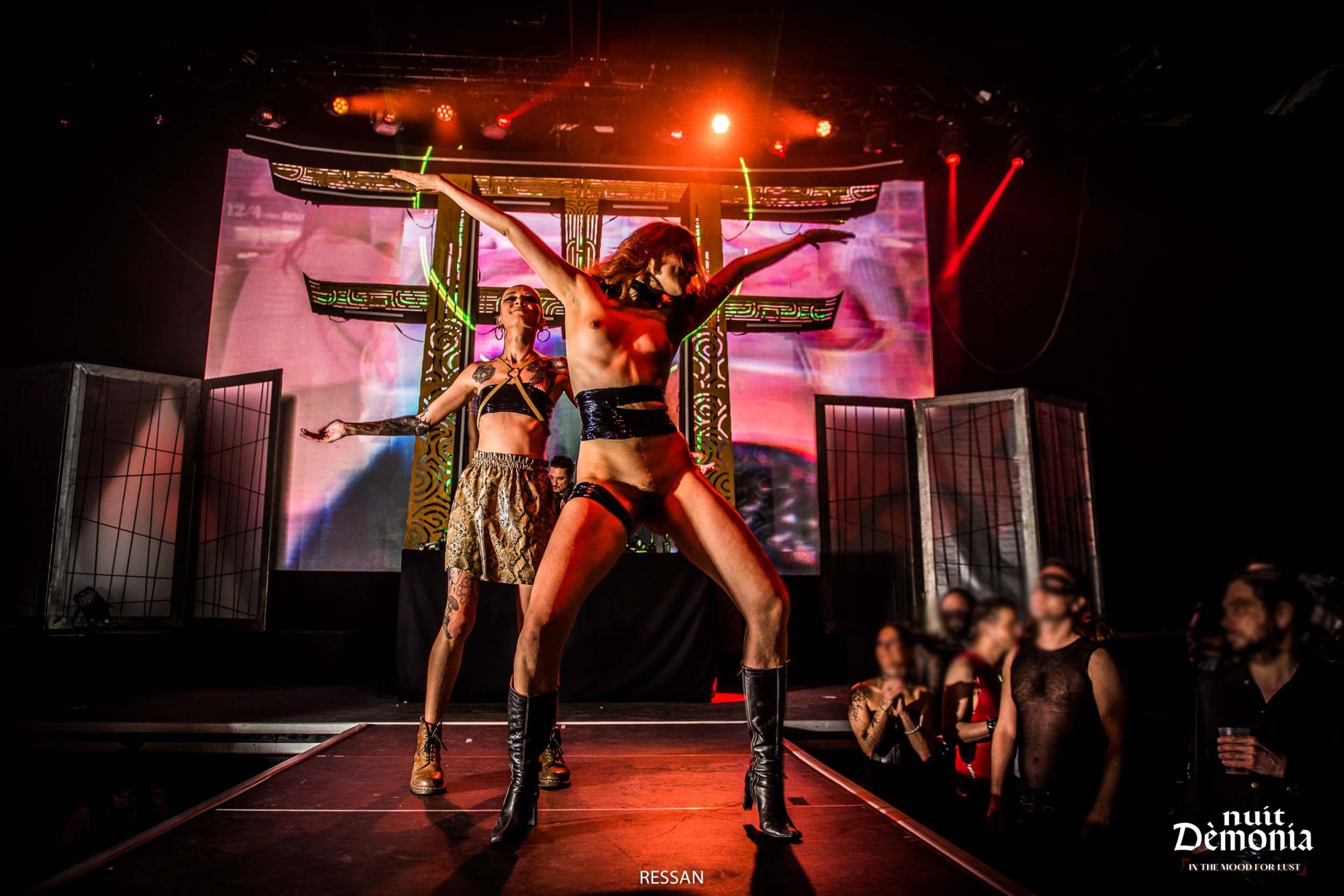 🇫🇷 Version française disponible en bas de page.
concept
Let your desire be born and escape, the time of the Night Dèmonia: embark on a unique fetish journey on the theme of BDSM practices in the Asian universe.
Many influences are rooted in traditions, culture and various arts of the Asian world, the Nuit Dèmonia has decided to put them in the spotlight!
"Under the restraint of the ropes, I slowly lose control of my body, like a feeling of awake sleep…
A mix of excitement and intense emotions."
Anonymous Testimony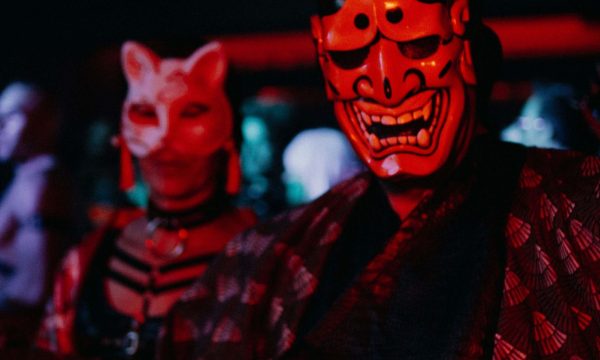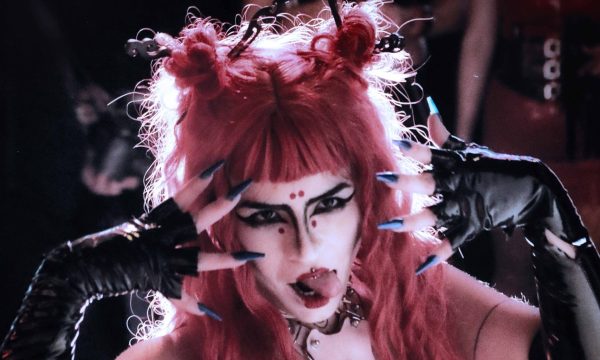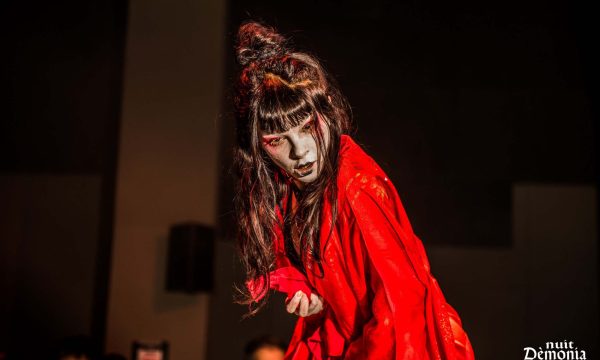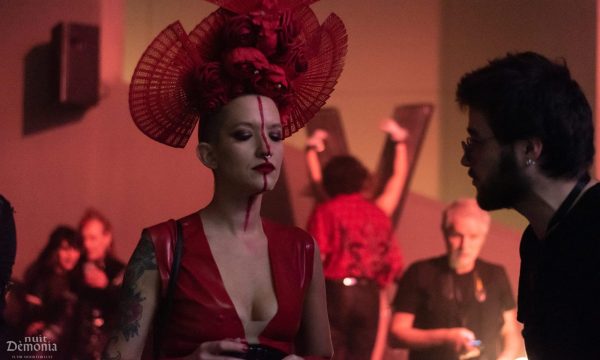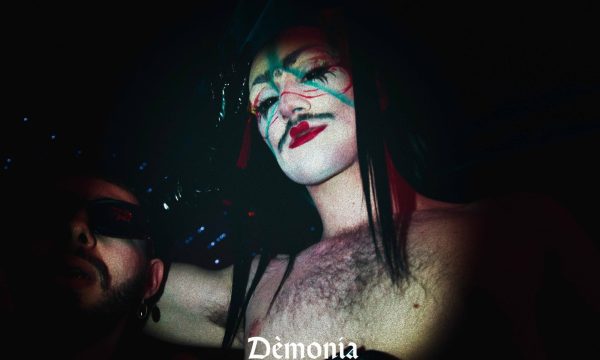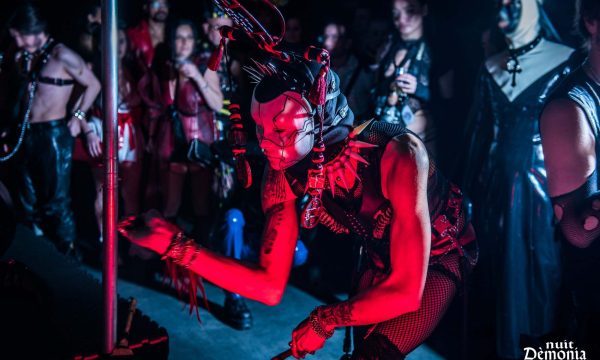 Among the strongest Asian BDSM influences, no one will fail to mention shibari, this tradition from Japan has been used as much for torture as for moments of sharing from which emerge an art form.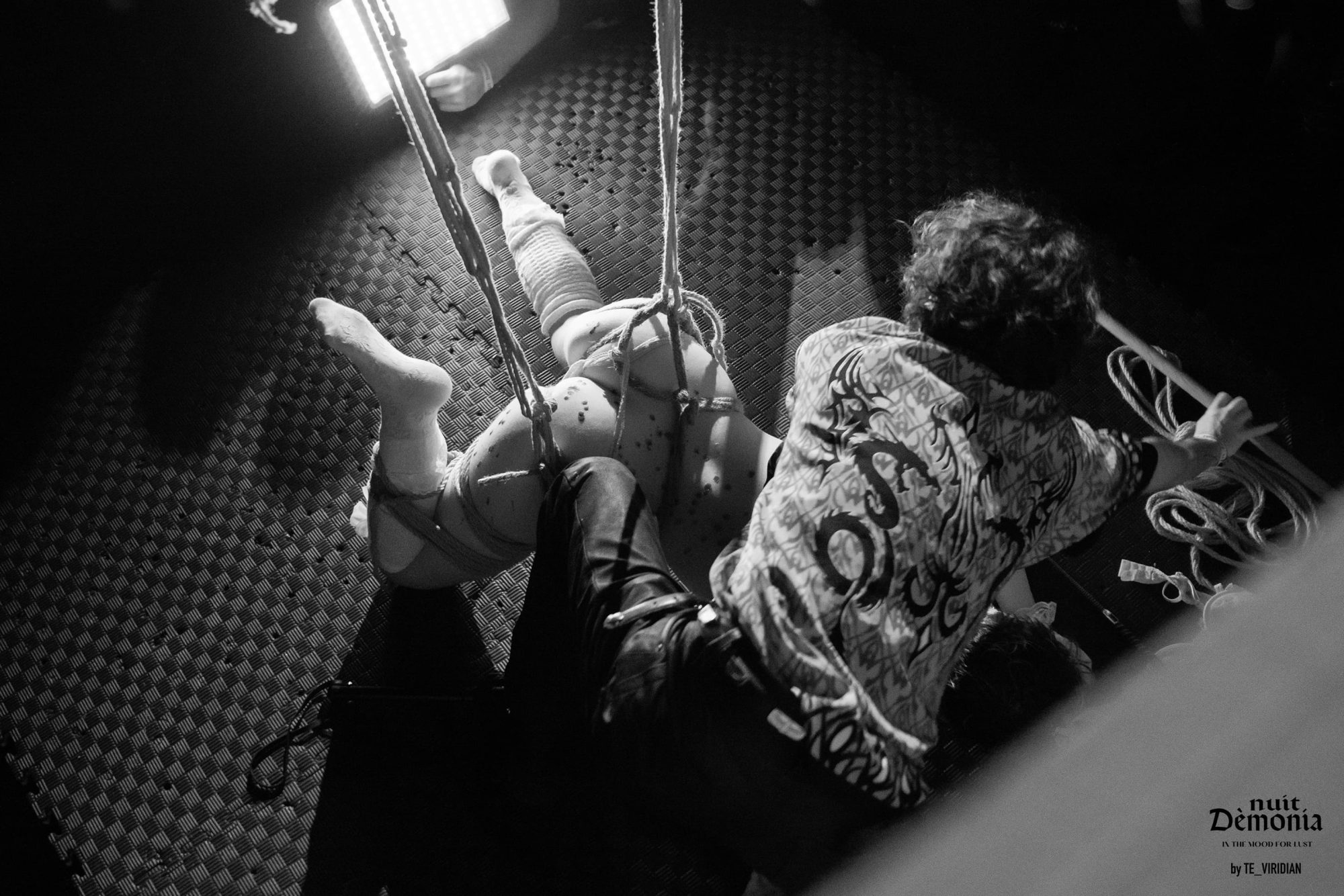 The Nuit Dèmonia will once again highlight shibari and many other practices…
The overnight immersion will become a unique experience highlighting a certain avant-garde of these cultures and traditions.
Let yourself be inspired by the richness of these countries and prepare your most beautiful outfits, do not skimp on color and be the actor⸱ice⸱s of your own evening.
Enter an authentic and exceptional world and let yourself be carried away in a fetish atmosphere where respect and freedom reign in harmony.
Did you enjoy the trip?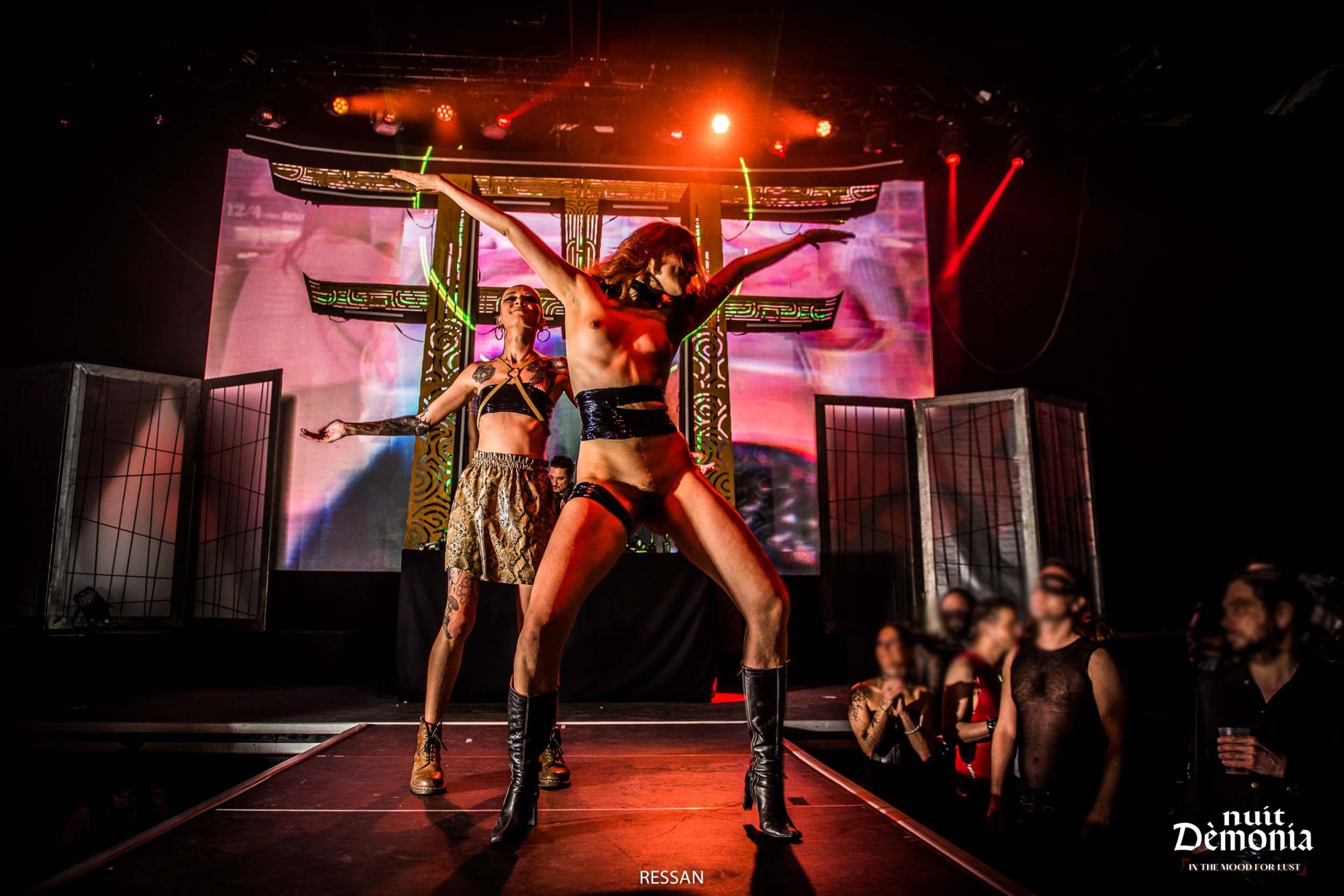 concept
Laissez naître votre désir et évadez-vous, le temps de la Nuit Dèmonia : embarquez pour un voyage fétichiste unique sur le thème des pratiques BDSM dans  l'univers asiatique.
Nombreuses sont les influences prenant leur ancrage à partir de traditions, culture et d'arts variés du monde asiatique, la Nuit Dèmonia a décidé de les mettre à l'honneur !
"Sous la contrainte des cordes, je perds doucement le contrôle de mon corps, comme une sensation de sommeil éveillé…
Un mélange d'excitation et d'émotions intenses."
Témoignage Anonyme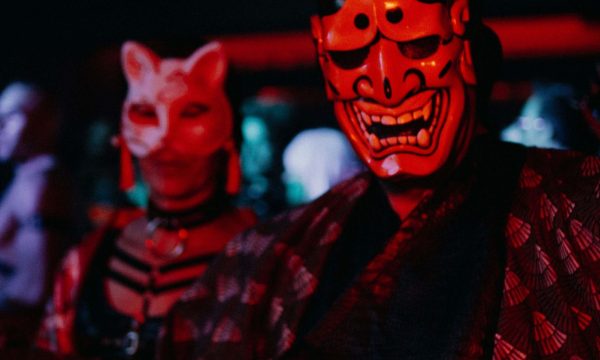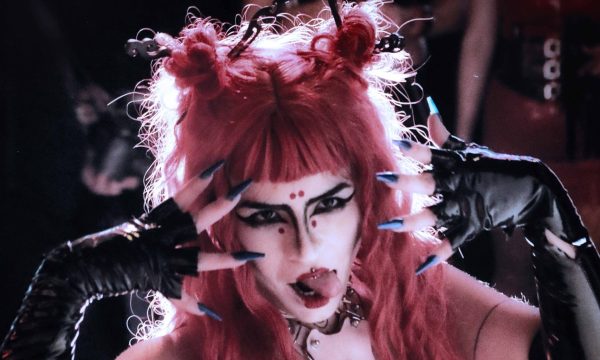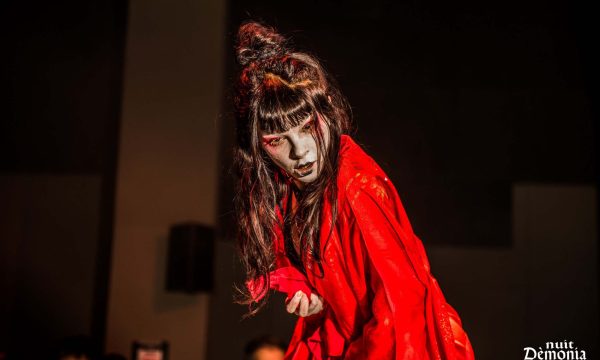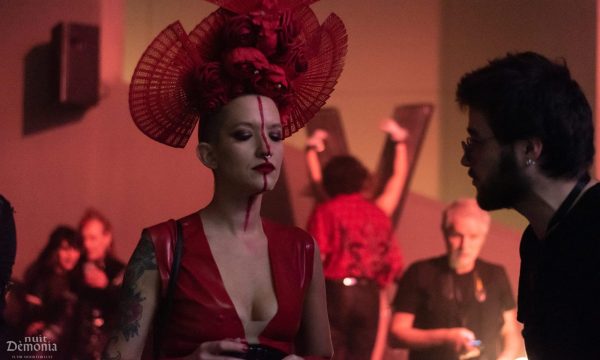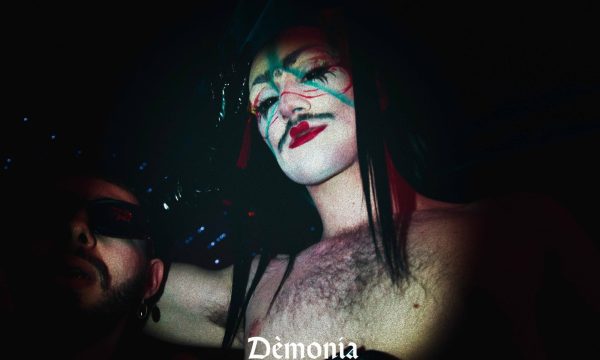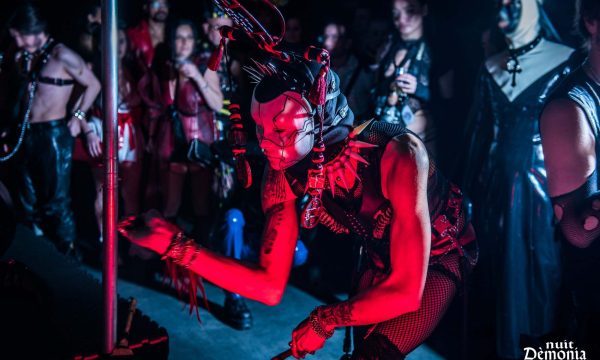 Parmi les influences BDSM asiatiques les plus fortes, personne ne manquera de citer le shibari, cette tradition venant du Japon a été utilisé autant pour la torture que pour des instants de partage dont se dégagent une forme d'art.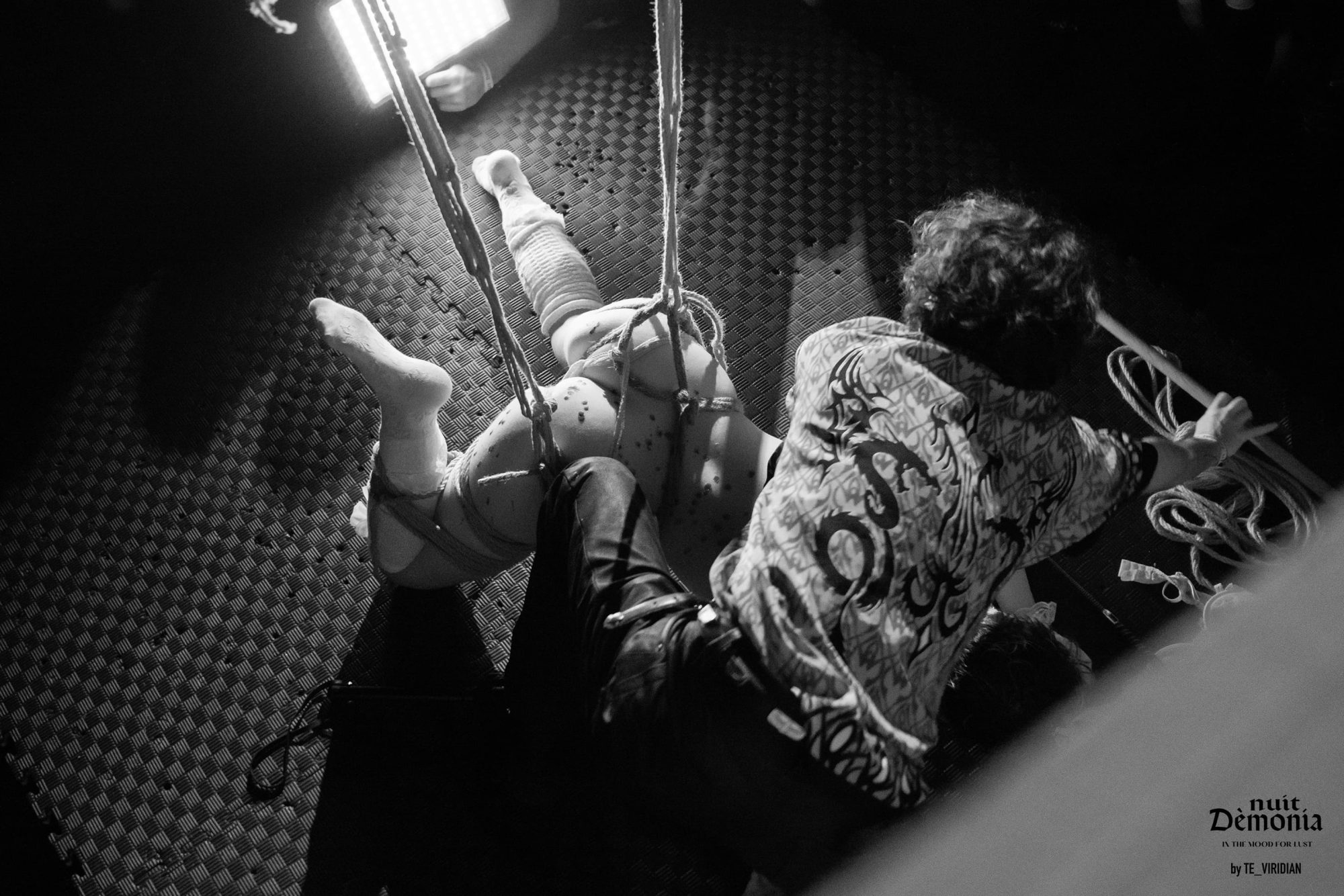 La Nuit Dèmonia, mettra à nouveau en lumière le shibari et bien d'autres pratiques…
L'immersion d'une nuit, deviendra une expérience inédite mettant en avant un certain avant-gardisme de ces cultures et de ces traditions.
Laissez-vous inspirer par la richesse de ces pays et préparez vos plus belles tenues, ne lésinez pas sur la couleur et soyez l'acteur⸱ice⸱s de votre propre soirée.
Entrez dans un monde authentique et exceptionnel et laissez-vous porter dans une ambiance fetish où le respect et la liberté règnent en harmonie.
Avez-vous apprécié ce voyage ?